Baker Tilly Capital, LLC's Great Lakes regional M&A update provides a recap of middle market transactions where the target is located in Illinois, Indiana, Michigan, Minnesota, Ohio or Wisconsin. For purposes of this newsletter, the "middle market" is defined as transactions with enterprise values between $10 and $200 million.
Merger and acquisition (M&A) activity in the middle market stayed relatively steady throughout 2019.  Each quarter in 2019 has averaged 20 deals, which is significantly lower than the 2018 average of 27 deals in the Great Lakes region. There was a significant uptick in the fourth quarter (Q4 2019) up to 24 deals, which is the first time the number of deals had surpassed 20 deals per quarter since Q4 of 2018.
Aggregate transaction values for middle market deals reported during the fourth quarter of 2019 was $1.7 billion. The number of transactions increased by five compared to the previous quarter while average deal value decreased by $6.9 million to $68.6 million.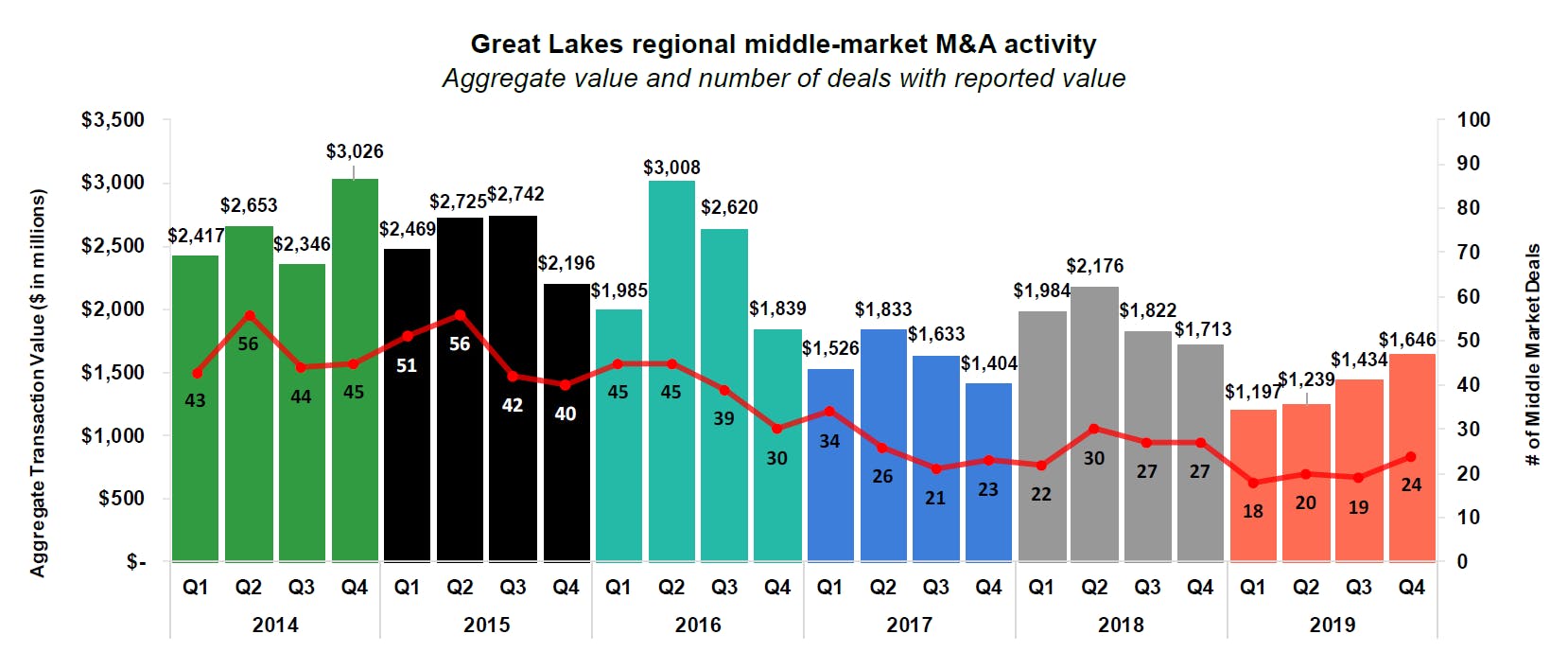 Source: Capital IQ and Baker Tilly Capital, LLC Insights