Major U.S. indexes
The second quarter of 2019 (Q2 2019) showed improved performance for the broader U.S. equity market, as the S&P, DJIA and NASDAQ closed up 3.8 percent, 2.6 percent and 3.6 percent, respectively, for the quarter. For the 12 months ending June 28, the S&P, DJIA and NASDAQ closed up 8.2 percent, 9.6 percent and 6.6 percent, respectively.
Food and beverage relative performance
As of June 28, 2019, three of the five food and beverage segments exhibited increases on a trailing 12-month basis. As a whole, markets in the first quarter of 2019 rebounded from a turbulent end to 2018 and presented investors with a slight easing of stock market volatility. For the remainder of 2019, political and trade uncertainties could determine growth drivers and consumption levels will continue to be closely monitored as related to perceived market stability.
The snack segment performed the best of the five food and beverage segments, exhibiting stock gains of 25.0 percent and leading the performance of the S&P 500 index's 8.2 percent increase during the observed period. The entirety of the snack segment constituents experienced closing quarterly stock prices within 90 percent of their respective 52-week highs, which led to the segment's gain. The natural/organic segment, on the other hand, suffered significant declines.
A key driver of the snack segments increase was PepsiCo's successful introduction of healthier alternatives for consumers. The company introduced Bubly, an eight-flavor line of sparkling water drinks, in 2018 and the product has experienced continued success amongst the health-conscious cohort of consumers. When highlighting the growth of the brand, CEO Ramon Laguarta said, "Bubly is going to be one of our next billion-dollar brands. That's our goal." Additionally, Pepsi has been expanding its lineup of healthier options through brands such as Bare, which makes baked fruit and vegetable snacks. A key benefit of Pepsi's "push towards healthy" has been smaller packaging, allowing it to charge more per ounce and become attractive for customers who want smaller portions. All of these factors contributed to Pepsi experiencing 2.2 percent year-over-year revenue growth from the second quarter of 2018.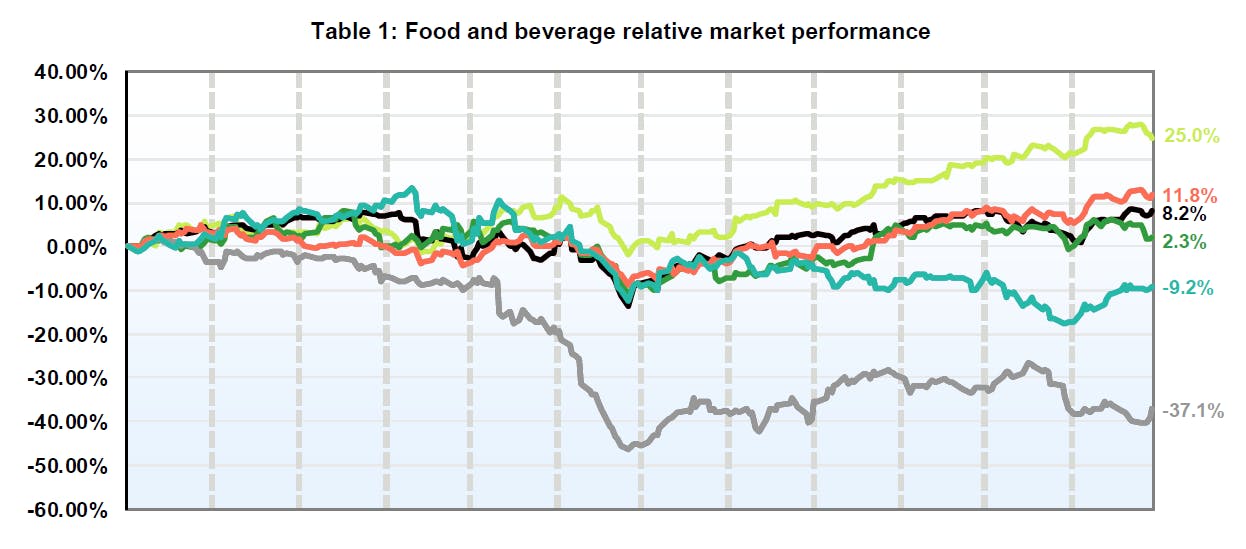 Source: S&P Capital IQ and Baker Tilly Capital research (July 2019)
Baker Tilly Capital, LLC disclosure
Baker Tilly Capital, LLC privacy policy
Baker Tilly Capital, LLC social media disclaimer
For more information on this topic, or to learn how Baker Tilly specialists can help, contact our team.