Baker Tilly Capital, LLC's Great Lakes regional M&A update provides a recap of middle-market transactions where the target is located in Illinois, Indiana, Michigan, Minnesota, Ohio or Wisconsin. For purposes of this newsletter, the "middle market" is defined as transactions with enterprise values between $10 and $200 million.
Middle-market M&A activity in the Great Lakes region increased in the second quarter of 2019 (Q2 2019) with 20 deals compared to an average of 27 deals per quarter in 2018. The second quarter of every year in the data has been stronger than the first quarter. Aggregate transaction values for middle market deals reported during the Q2 2019 was $1.2 billion. The number of transactions increased compared to the previous quarter while average deal value dropped by $4.6 million to $62 million.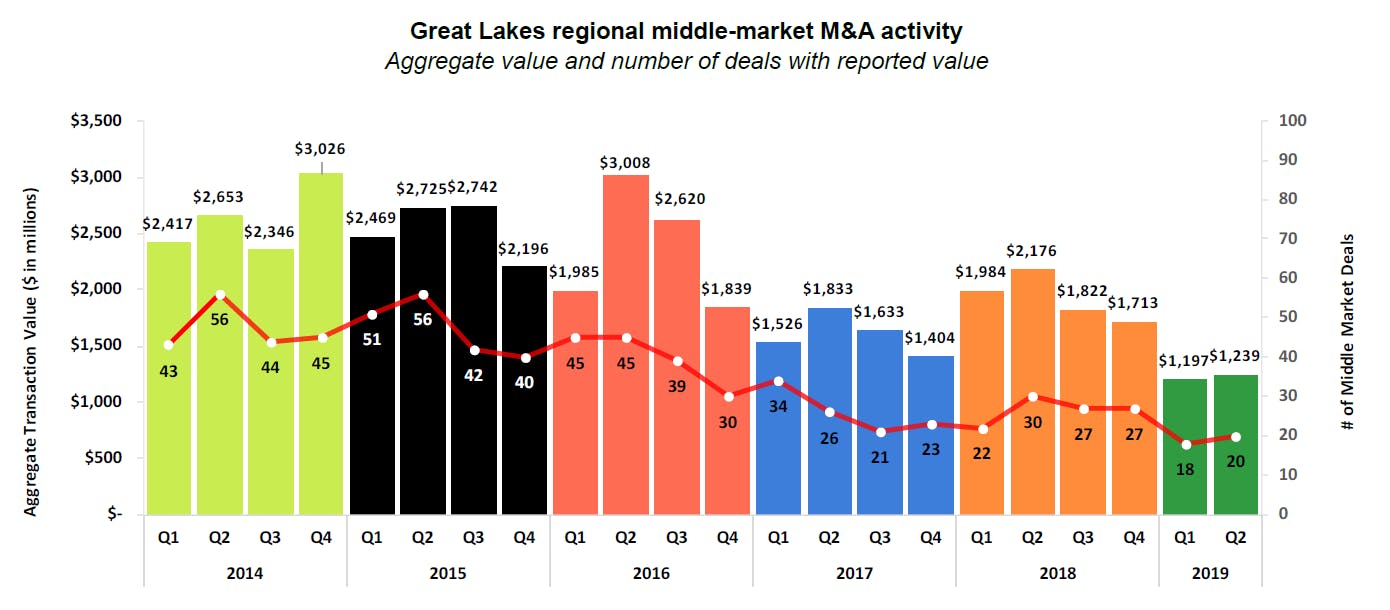 Source: Capital IQ and Baker Tilly Capital, LLC Insights
Baker Tilly Capital, LLC disclosure
Baker Tilly Capital, LLC privacy policy
Baker Tilly Capital, LLC social media disclaimer
For more information on this topic, or to learn how Baker Tilly specialists can help, contact our team.