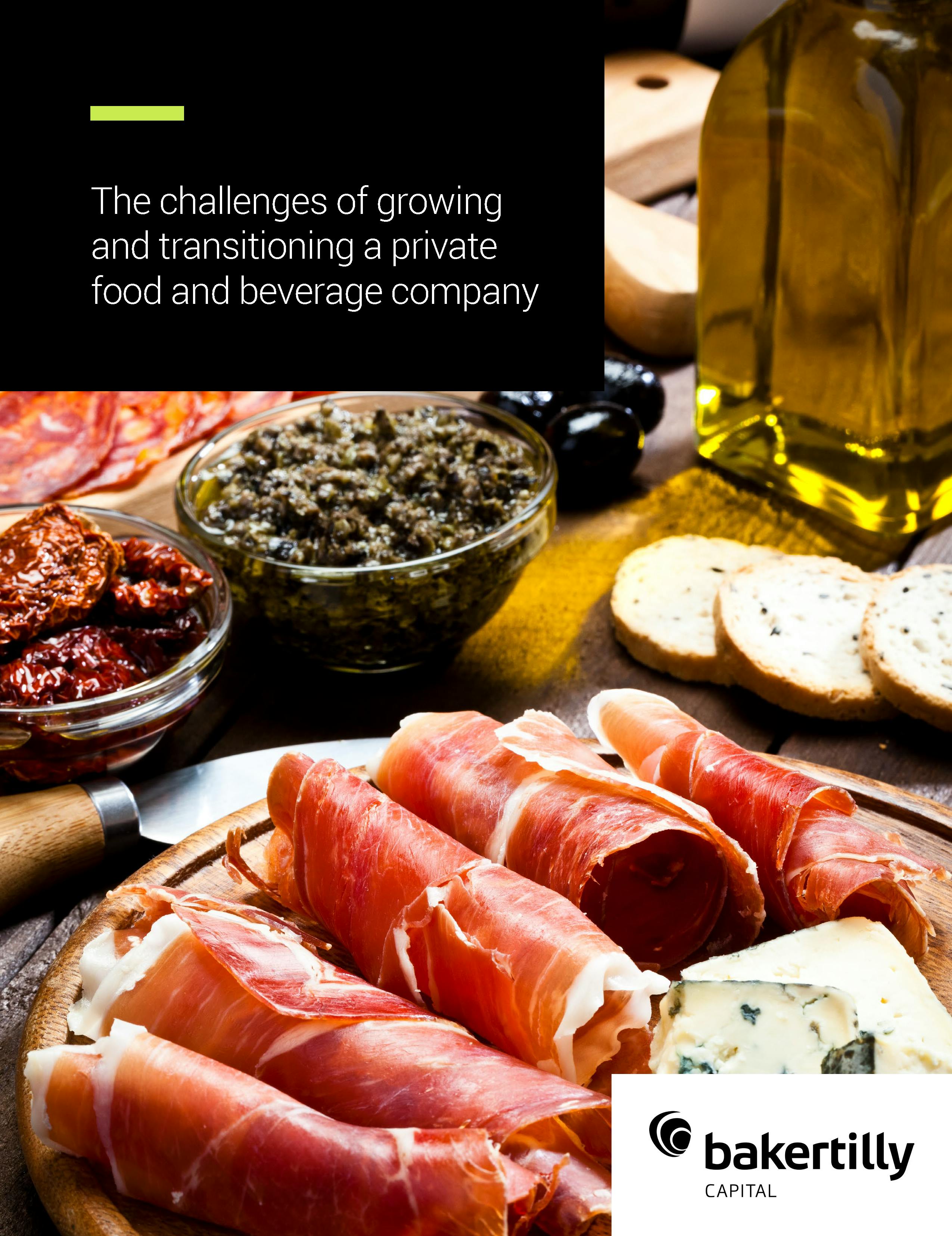 Both strategic and private equity partners alike have a growing appetite for food and beverage companies. While evidence exists showing that private food companies had had high rates of success in the M&A market during the past several years, those success stories do not paint the picture of some of the difficulties incurred by private food companies.
Private, family-owned companies, by nature, face unique circumstances that challenge the premise of sustained growth. Some estimates suggest that family businesses generate as much as 50 percent of the U.S. Gross National Product, yet have quite the formidable task of just surviving from one generation to the next. Less than one-third of family businesses survive the transition from first to second-generation ownership. Even more daunting, of the remaining two-thirds, 50 percent do not survive from second to third generation. Coupled with the constantly changing retail landscape, private food companies must utilize creative solutions to not only survive, but also thrive relative to their competition.
We interviewed a select group of executives of family-owned food and beverage companies that recently faced an ownership transition. We discussed the paths they took in their succession and their views on the current opportunities for middle-market food and beverage companies, in particular the challenges faced by family-owned companies.
Download the complete report >
For more information on this topic, or to learn how Baker Tilly Capital specialists can help, contact our team.
Baker Tilly Capital, LLC disclosure
Baker Tilly Capital, LLC privacy policy
Baker Tilly Capital, LLC social media disclaimer