Charitable giving continuum
There are essentially only three places your assets can go when you pass away – your heirs, the government for taxes and charity. And, you can only leave so much to your heirs before taxes are incurred. By giving to charity, you can control the tax element, and determine how those dollars are spent through your contributions.
Baker Tilly and Baker Tilly Wealth Management professionals work with our clients to understand their charitable goals. Then, we select from basic, intermediate and advanced options to develop your charitable plan.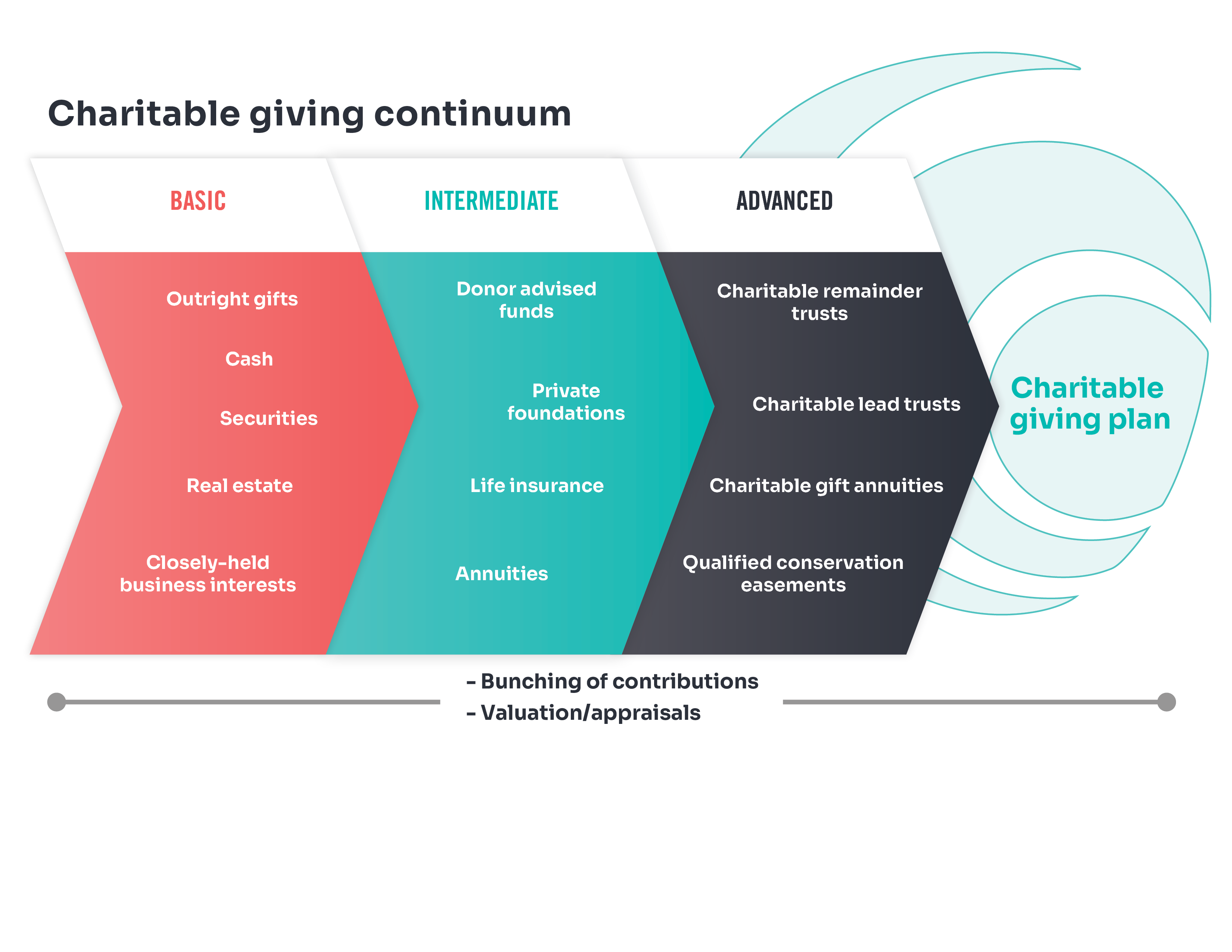 While our professionals are versed in all of the above charitable giving techniques, we have highlighted the four most common below:
outright gifts
donor advised funds
private foundations
charitable remainder trusts