With more than $2 billion in corporate settlements of Foreign Corrupt Practices Act (FCPA) matters announced in 2019 by the U.S. Department of Justice (DOJ) and U.S. Securities and Exchange Commission (SEC), 2020 will see U.S. organizations take an ever-increasing interest in its Mexico and Latin America operations including:
Third party relationships including supplier arrangements and ongoing due diligence
Compliance and risk profiles of subsidiaries and partners
High-risk and/or high-value operations
Financial statement and accounting integrity
Employee and supplier integrity and behavior (e.g., kickbacks and conflicts of interest)
Mexico in particular has seen a surge in recent FCPA activity with most recently, in January 2020, a large Californian public company filing papers with the SEC with regard to potential breaches of the FCPA relating to the alleged actions of a subsidiary (prior to its acquisition).
This, along with Transparency International's latest corruption perceptions index (CPI) results, released in January 2020, which ranks Mexico (with a score of 29) 130 out of 180 (1 being the best and 180 being the worst) means Mexico is ranked as more corrupt compared to the majority of LATAM peers such as Colombia, Cuba and Brazil amongst others. This ranking in comparison to its LATAM peers underpins the reality that corruption in Mexico is still a real and perceived threat to undertaking business in Mexico.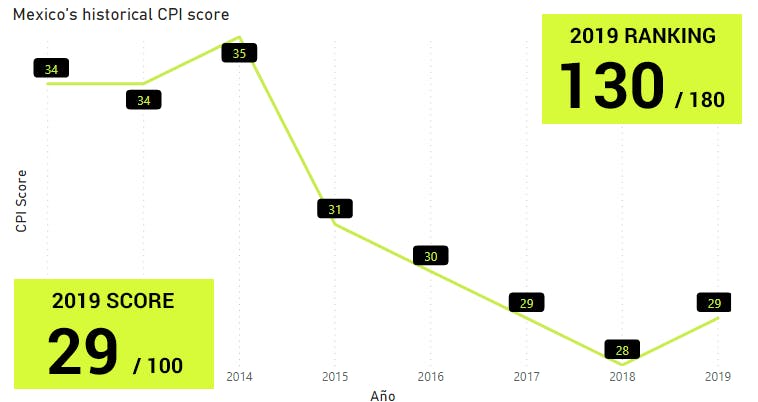 We're here to help
Baker Tilly Mexico, through its legal and forensics division, which includes bi-lingual lawyers, CPAs, ex-law enforcement personnel, certified fraud examiners (CFEs), certified anti-money laundering specialists (CAMS) and IT specialists, provides a full range of services to can help you cultivate a culture of integrity and compliance in Mexico by preventing, detecting and responding to issues of fraud, corruption and bribery.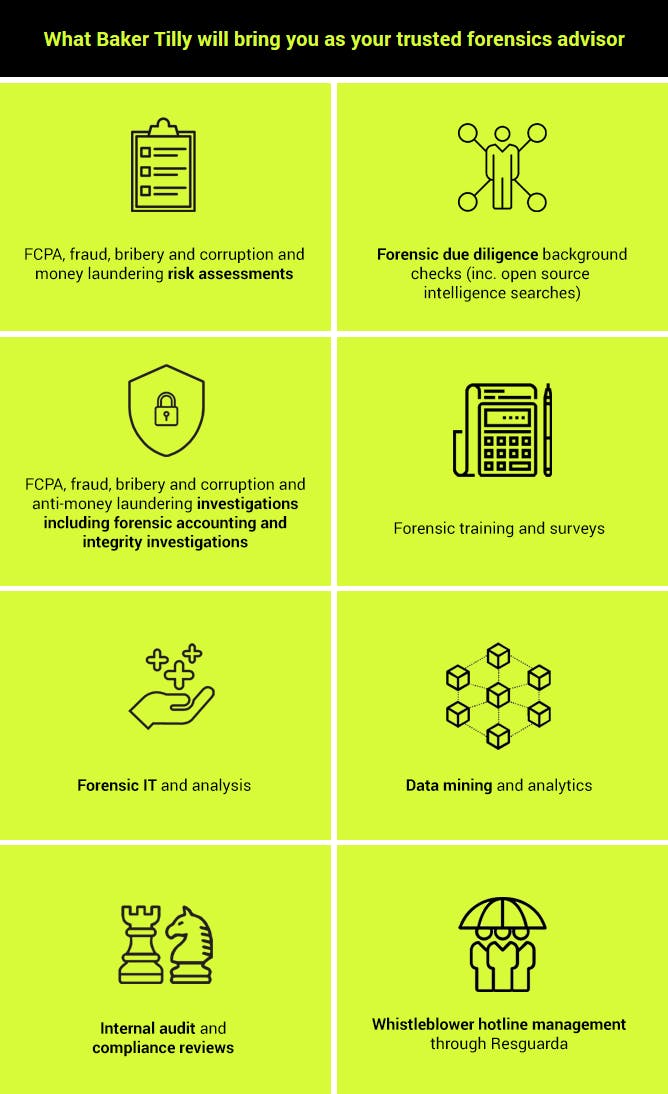 For more information on this topic, or to learn how Baker Tilly specialists can help, contact our team.