After the dramatic events of the week commencing Sept. 2, 20.19, especially the vote on September 3, the uncertainty around how and when the U.K will leave the EU has increased - will it be with or without a deal, on Oct. 31, 2019 or Jan. 31, 2020 or another date?
Baker Tilly International independent member firms — Baker Tilly in the U.S. and MHA MacIntyre Hudson in the U.K. — blend free-flowing knowledge with the power of personal relationships to help you win now and anticipate tomorrow.
The following tools and insights are designed to help you stay informed of varying aspects of Brexit and provide some clarity into how you may plan for these new provisions.
No Deal Brexit – turn your worst-case scenarios around and plan for growth
Unpredictable as it is, the odds of a no deal Brexit still remain at about 25%, hence it would be wise to consider the worst-case no-deal scenarios for your business, and how you can turn them to your advantage.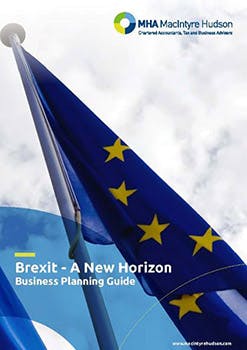 Brexit - A New Horizon: Business Planning Guide
In the face of current uncertainty, engaging in strategic planning could prove to be indispensable. This guide will help steer you towards the long-term strategic opportunities in a post-Brexit business world.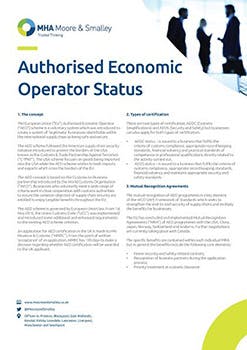 Authorized Economic Operator Status: could your business benefit?
AEO certification should be considered by businesses seeking to preserve the speed of their supply chain as a potential proactive tool, to enhance their business continuity and contingency planning as the Brexit negotiations evolve.
Please visit MHA's website for the full a range of materials to help you keep ahead of Brexit.
For more information on this topic, or to learn how Baker Tilly specialists can help, contact our team.