Many organizations are experiencing major disruptions to cash flow, caused by the sharp decline in business activity. These organizations are reshaping strategies and facing hard, and potentially risky, business decisions. During these uncertain times, organizations need to ensure they are placing high importance on fiscal management and undertaking cost-reduction efforts to get "back to basics."
One rapid-cost takeout solution that will achieve cost reduction and accelerate cash flow for your business, while not threatening your customer value proposition, is re-negotiating your lease portfolio.
Lease re-negotiation strategies
Negotiate longer term lease in exchange for free or reduced rent now
Negotiate percentage rent for a period of time, with a payback on the backend and with interest, if necessary
Negotiate the ability to sub-lease all or part of the space, if not already present in the lease
Extend term and spread amortization of a significant tenant improvement allowance over a longer term to reduce payments
Present financial information (i.e., balance sheet, 13-week cash flow, etc.) that shows near or at insolvency, and discuss the threat of lease rejection, if bankruptcy filing occurs
Steps in the re-negotiation process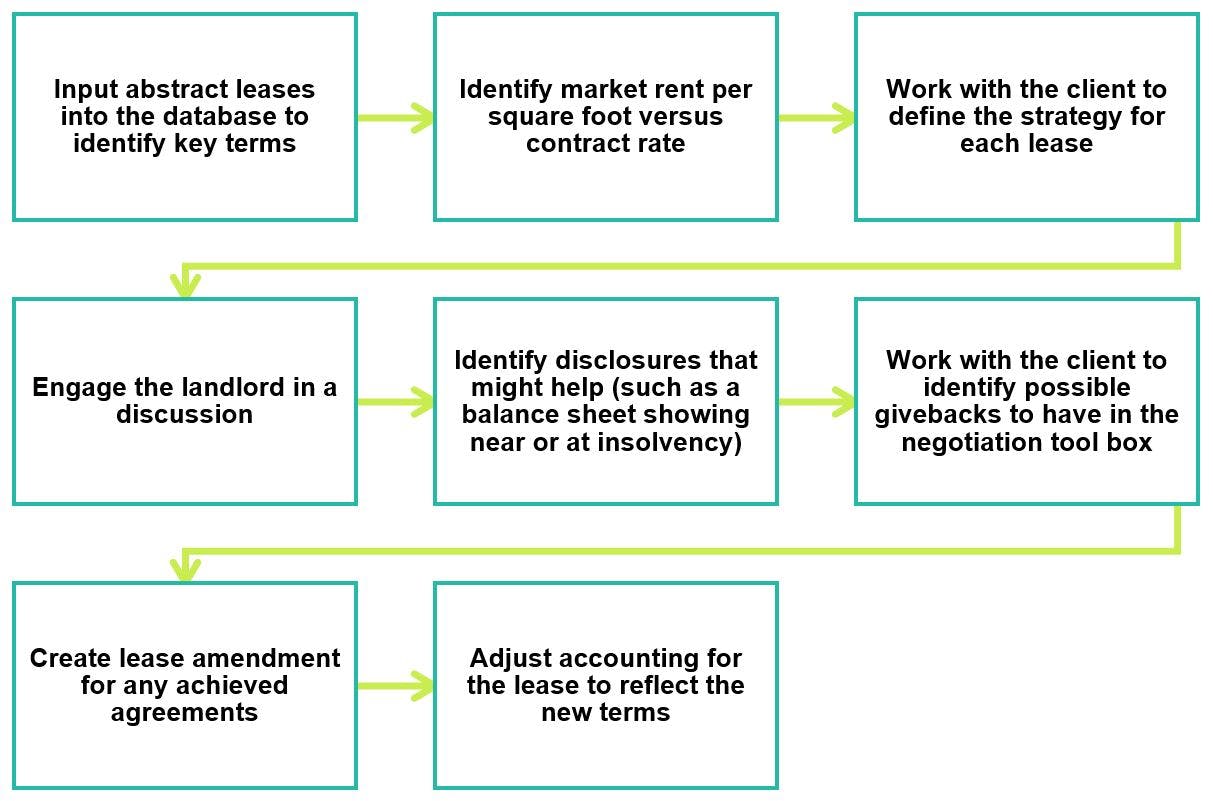 Connect with us
In addition to lease re-negotiation and the process outlined above, our professionals stand ready to help you navigate accounting changes due to re-negotiations, implement ASC 842 Lease Accounting and lease administration software, and analyze your 13-week cash flow.
For more information on these topics, or to learn how Baker Tilly specialists can help, contact our team.