IFS Cloud provides a composable, cloud-based solution that allows companies to utilize the latest functionality and product innovations in an "evergreen" environment. The solution incorporates years of evolved experience to provide best-of-breed capabilities in an all-in-one solution, while also providing users with an intuitive, seamless experience.
Although the future of IFS is their IFS Cloud solution, many businesses are still running legacy IFS Application versions and may only be considering an upgrade as a technical and risk mitigation initiative. Traditionally this has meant upgrading as a means of risk mitigation by transitioning from a legacy version before end of life, moving from on-premise to cloud to reduce IT costs or utilizing an upgraded technical platform to enable ease, integration or new user interface features.
At Baker Tilly, we have been working with cloud-based software since 2006, and have a deep understanding of the process and benefits of upgrading to cloud solutions. We help customers understand the benefits that can be gained from upgrading; both technical and functional. Our perspective on IFS Cloud upgrades is that if you are only focused on the traditional view of technical upgrade you are missing opportunities to transform and improve your business. These opportunities include: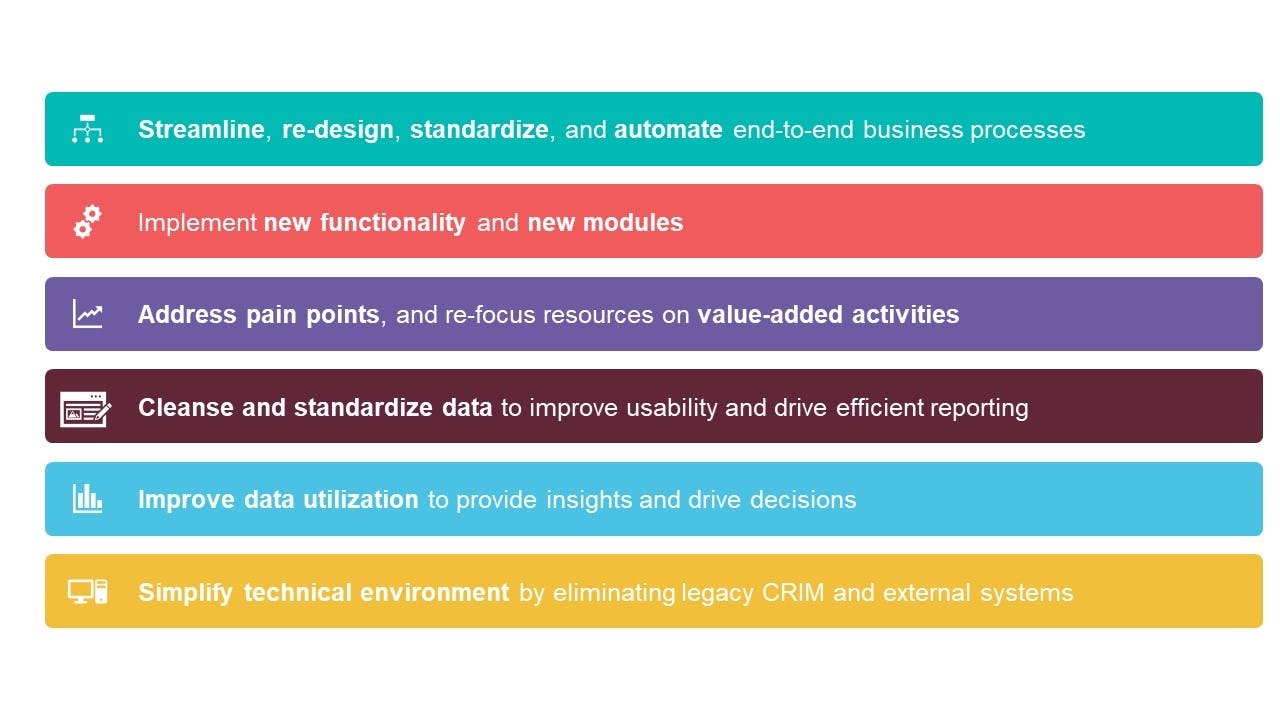 Our unique approach leverages our Optimization and Implementation methodologies that we have honed over decades of work with different software solutions, which allows functional and technical teams to work in parallel on transformative improvements while completing traditional technical upgrade tasks. This approach occurs over two stages: Upgrade Readiness and Upgrade Implementation.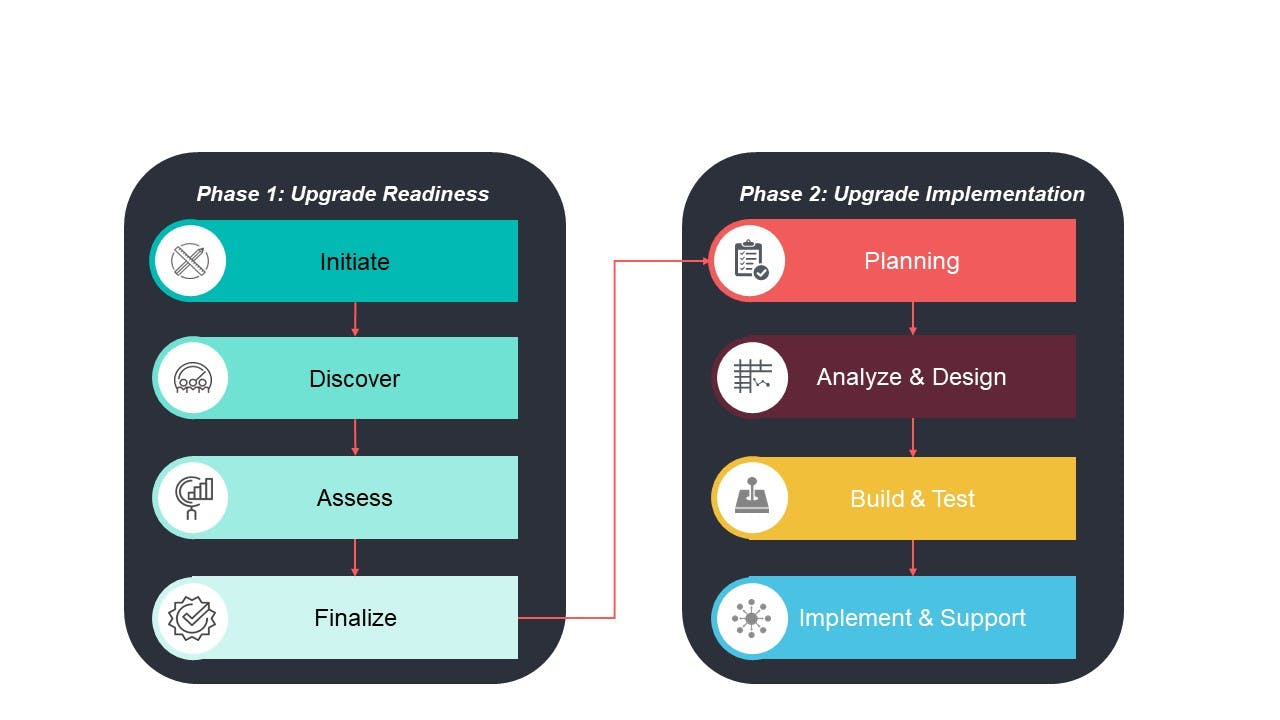 The Upgrade Readiness stage begins by establishing the goals, team and plan for the upgrade project. Next, we conduct functional and technical workshops to build a detailed understanding of your business, process scope, technical environment and landscape, as well as issues, pain points and opportunities. Our next step is to assess technical upgrade tasks, including uplift of customizations, data cleansing and conversion, module optimization, and new module implementation. This stage concludes with the development of the overall plan for the Upgrade Implementation.
Upgrade Implementation begins with IFS' Build and Validate database conversion, and preparation of the new IFS Cloud environments. Next, we validate setup of new IFS Cloud environments, conduct training, re-design processes and design and configure new modules and data. Our next step is perform the uplift of customizations, convert data, execute test cycles and develop training and cutover plans. This stage concludes with user training on new processes, functionality and data and executing cutover to the upgraded environment.
Once live on your optimized IFS Cloud solution, your organization will benefit from improved functionality, processes and data, while having flexibility to innovate and grow utilizing IFS Cloud's composable structure and "evergreen" environment – benefitting from bi-annual releases of new features and functionality while no longer needing to consider future upgrades.
Your IFS solution needs the capability to grow, modernize and keep up with the ever-changing way you and your customers conduct businesses. Upgrading to IFS Cloud can help you get there. Let us help you upgrade your IFS solution while also optimizing for both now and tomorrow.