In what we hope is a sign of positive things to come, this month DCAA issued a Memorandum for Regional Directors (MRD) to implement new audit policy for evaluating materiality in incurred cost audits.
Although Congress required the Department of Defense to develop and adopt commercially-accepted materiality standards by October 2020 (see Section 803 of the 2018 National Defense Authorization Act), DCAA acted quickly to embrace and roll out the core materiality concepts recommended in the Section 809 Panel's Professional Practice Guide.
This new guidance, which DCAA also incorporated into Chapter 6, Section 107 of its Contract Audit Manual (CAM), provides a new benchmarking equation for determining materiality based on total incurred costs subject to annual audit, as shown below.  We encourage everyone to review Chapter 2 of the Professional Practice Guide for definitions of terms and other important context.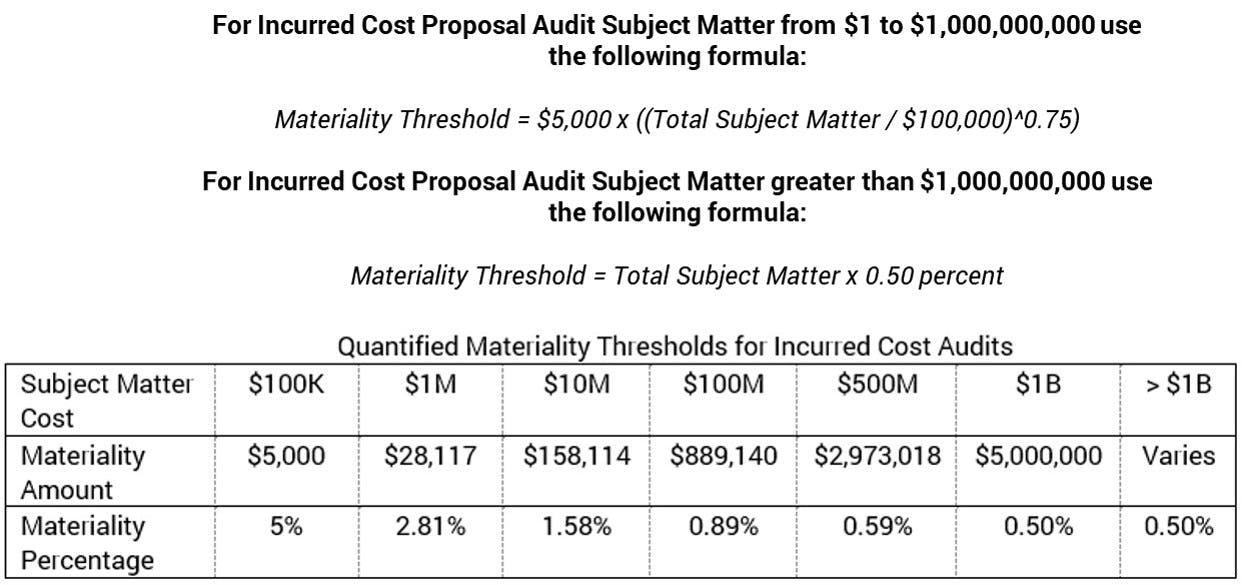 This new guidance represents a big step toward clarifying one of the most important aspects of government contract oversight. We believe it will support more timely, efficient, and effective incurred cost audits.
DCAA's collaboration with 809 Panel Commissioners, DCMA, GAO, AICPA, and industry (including several Panel volunteers from Baker Tilly's Government Contracts practice) created the Panel's Professional Practice Guide, which applies commercial auditing concepts to the unique aspects of government contract cost audits.
This direction is beneficial for everyone in the government contracting community, and we encourage DCAA to keep going.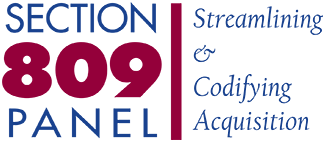 > Download the Section 809 Panel Professional Practice Guide
Author:
Drew Lewis, CPA, CFE, CFCM, Manager, Baker Tilly's Government Contractor Advisory Practice