M&A Activity
There were 28 transactions that closed in the Central Pennsylvania regional market during the second quarter of 2020 (Q2 2020), a decrease from the 43 closed transactions in the prior quarter. The 28 closed transactions also marked a significant 40.4% decrease from the 47 closed transactions during the same period in 2019.
In Q2 2020, M&A activity experienced a sharp decline as COVID-19 continued to ravage the global economy. North America's overall M&A transaction value was $336.8 billion, representing a 33.1% year-over-year (YoY) decline. Additionally, M&A volume by transactions closed decreased 26.7% YoY. However, these figures fail to fully capture the substantial decline in M&A markets as Q2 2019 was also a weak quarter for transaction activity. To better illustrate the detrimental impact of COVID-19, Q2 2020 saw quarter-over-quarter (QoQ) declines of 41.1% and 24.2% for overall M&A transaction value and M&A volume by transactions closed, respectively. Unfortunately, there is no indication as to when the virus will subdue and M&A markets will likely feel the effects of this uncertainty in the following months.
Although the virus contributed to reduced M&A activity, valuations have increased as of Q2 2020. The median EV / EBITDA multiple for M&A transactions increased to 10.5x in Q2 2020, up from 9.8x in Q2 2019. The increase was primarily driven by the prevalence of sponsor-backed add-on acquisitions. In Q2 2020, sponsor-backed add-on acquisitions accounted for roughly 70% of all buyouts.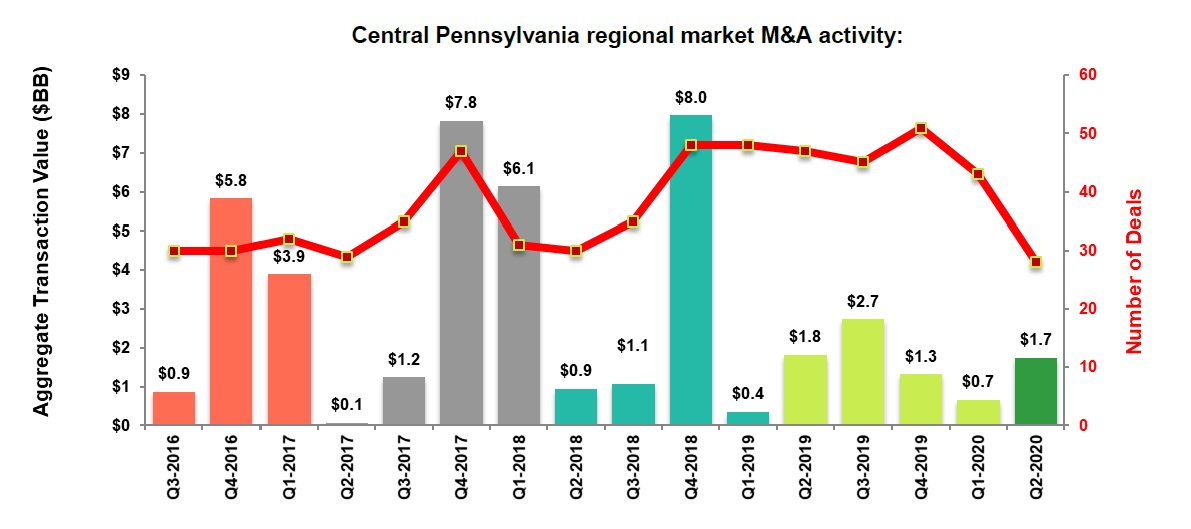 Source: S&P Capital IQ; (August 2020)
For more information on this topic, or to learn how Baker Tilly specialists can help, contact our team.
Baker Tilly Capital, LLC disclosure
Baker Tilly Capital, LLC privacy policy
Baker Tilly Capital, LLC social media disclaimer