As the new year begins, it is time to focus on wrapping up the previous year.  To close out December, all records must be posted and reconciled with bank statements as promptly as possible.  Utilities and other departments maintaining separate records must also be reconciled.  Below are upcoming deadlines prescribed by the State Board of Accounts for the first few months of the year. Please note that this is not a comprehensive list; you should check the State Board of Accounts Accounting and Compliance Guidelines Manuals for more information.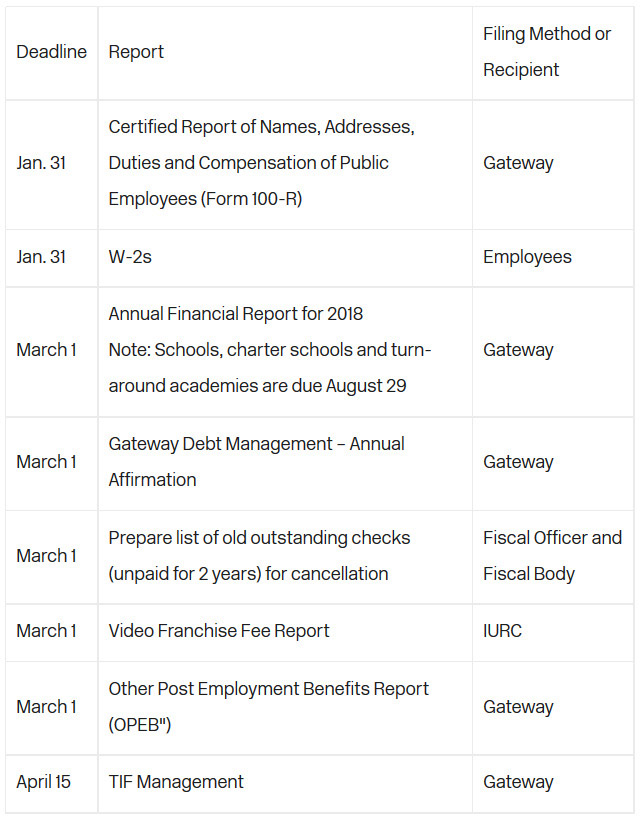 For more information on this topic, or to learn how Baker Tilly municipal specialists can help, contact our team.
Baker Tilly Municipal Advisors, LLC is a registered municipal advisor and wholly-owned subsidiary of Baker Tilly Virchow Krause, LLP, an accounting firm.