On March 11, President Biden signed the American Rescue Plan Act (ARP). Under the ARP, tribes have more than $31.2 billion in direct funding allocations, which is over 3 times what was set aside under the CARES Act and the largest distribution of federal relief funding to Indian Country ever. While we all may be weary from the challenges of the pandemic, now is the time to begin to review the available funding sources to put your tribe in the best position to maximize the amount of relief funding received. 
See below for a short description of available government programs under the ARP. The outline will guide you through the many options available and each program's potential impact for your tribal government.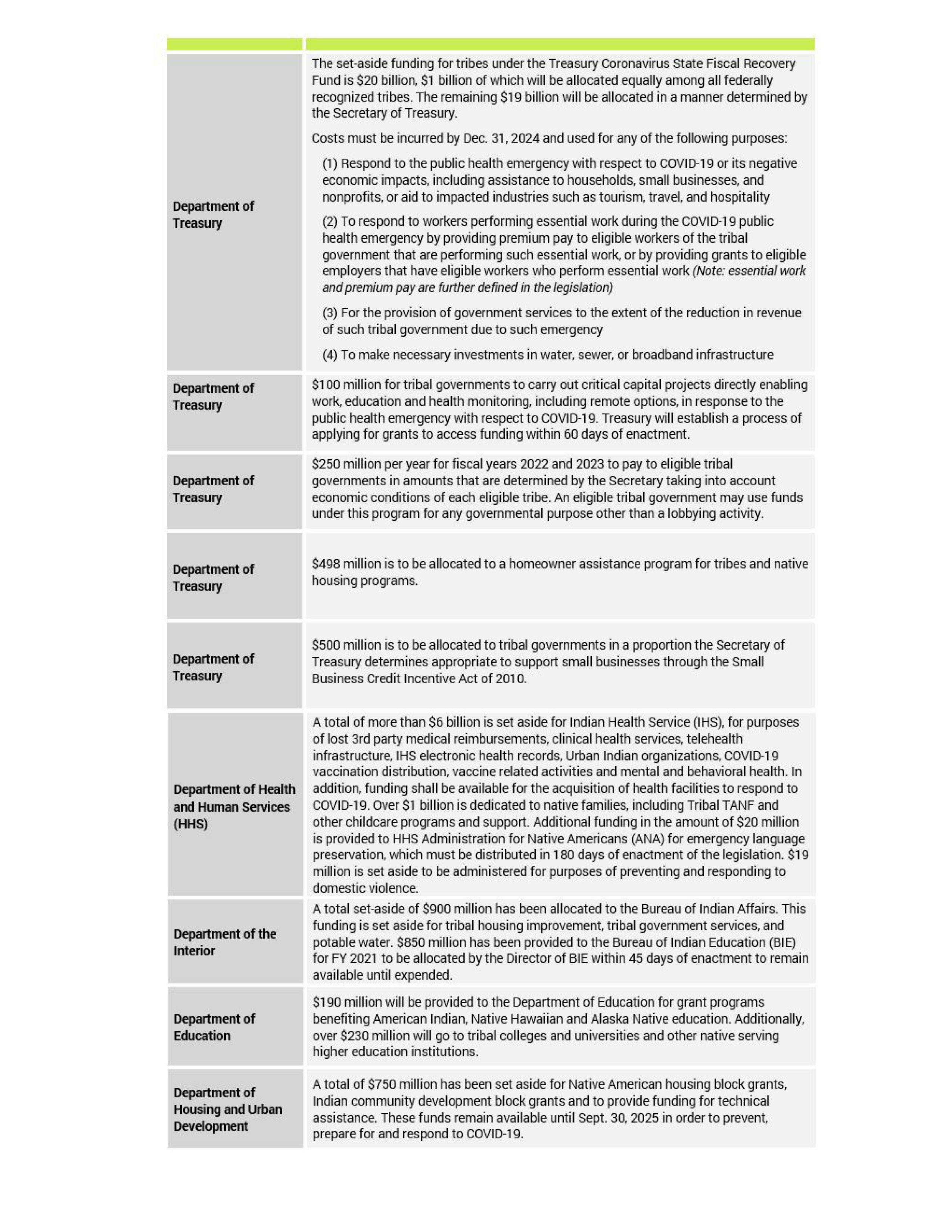 For more information on the outlined relief programs or how to best position your organization for eligibility, application and compliance, contact our tribal leadership team directly.