The Opportunity Zones industry is quickly evolving. As Treasury rules are finalized and the first OZ Funds break ground, the coming months will see longer-term market and regulatory conditions take shape. Still have questions? You're not alone.
In NES Financial's free webinar recording, a panel of industry experts share up-to-the-minute insights on each facet of the rapidly developing Opportunity Zones space. Watch now!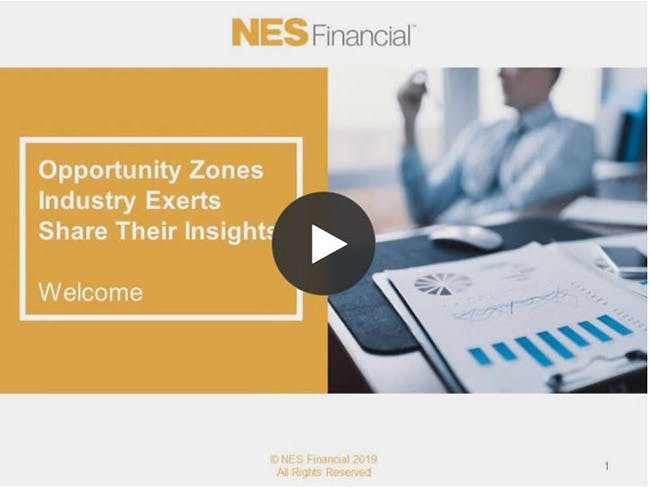 What can you expect? 
Up-to-the-minute OZ market status report (fund creation and capitalization, types of projects, etc.)
New regulations and how they'll affect your business (latest IRS guidance and legal action related to OZ)
Real-world case studies from active OZ Funds
Current best practices in OZ tracking, reporting, and third-party oversight
Who should watch?
Current and aspiring fund managers
Developers and entrepreneurs
Tax and securities attorneys
Economists and business consultants
Current and prospective OZ Fund investors
Speakers
Michael Fitzpatrick, Baker Tilly
Reid Thomas, NES Financial
Jim Lang, Greenberg Traurig
Jason Cordon, Sixty West
David Rupert, Griffin Capital Company
Seize the opportunity. Watch NES Financial's webinar recording today.
For more information on this topic, or to learn how Baker Tilly specialists can help, contact our team.