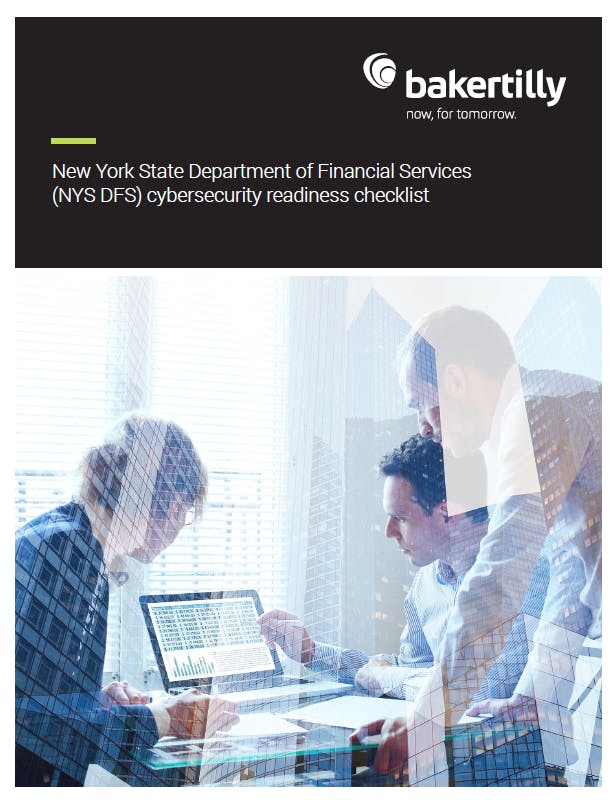 Has your financial institution verified it is in compliance with the New York State Department of Financial Services' (NYS DFS) cybersecurity regulations?
Baker Tilly's NYS DFS cybersecurity readiness checklist is designed to help your financial services institution dissect and help comply with each of the law's provisions.
Although the regulations went into effect March 1, 2017, there is a transition period ranging up to two years. Help your organization be compliant with the current provisions, and prepare for the future requirements, by downloading this useful worksheet.
Download readiness checklist >
For more information on this topic, or to learn how Baker Tilly financial services industry specialists can help, contact our team.