The role of medical affairs within life sciences companies is continuing to evolve. While medical affairs initially served to answer the questions of healthcare providers (HCPs) and present new evidence to the healthcare industry, medical affairs has now increased into much more. Today, medical affair leaders are asked to engage in evidence driven scientific conversations and own the medical narrative while also meeting the needs of HCPs and other stakeholders. 
To help you and your life sciences company better understand the changing role of the medical affairs function, Baker Tilly's team of life sciences specialists – consisting of professionals with experience as medical directors, CFOs, health economists, pharmaceutical executives and epidemiologists – has created a resource that dives deep into this conversation. In addition to discussing the function of medical affairs, this whitepaper discusses the value that epidemiology can bring to the medical affairs function, including:  
Evidence generation 
Medical approval of promotional materials 
The unique role of MSLs and medical insight 
Patient engagement  
Communications  
And more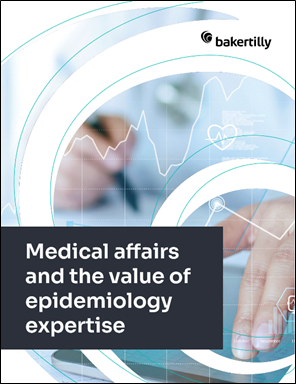 Download our whitepaper to learn more about the changing role of the medical affairs function.