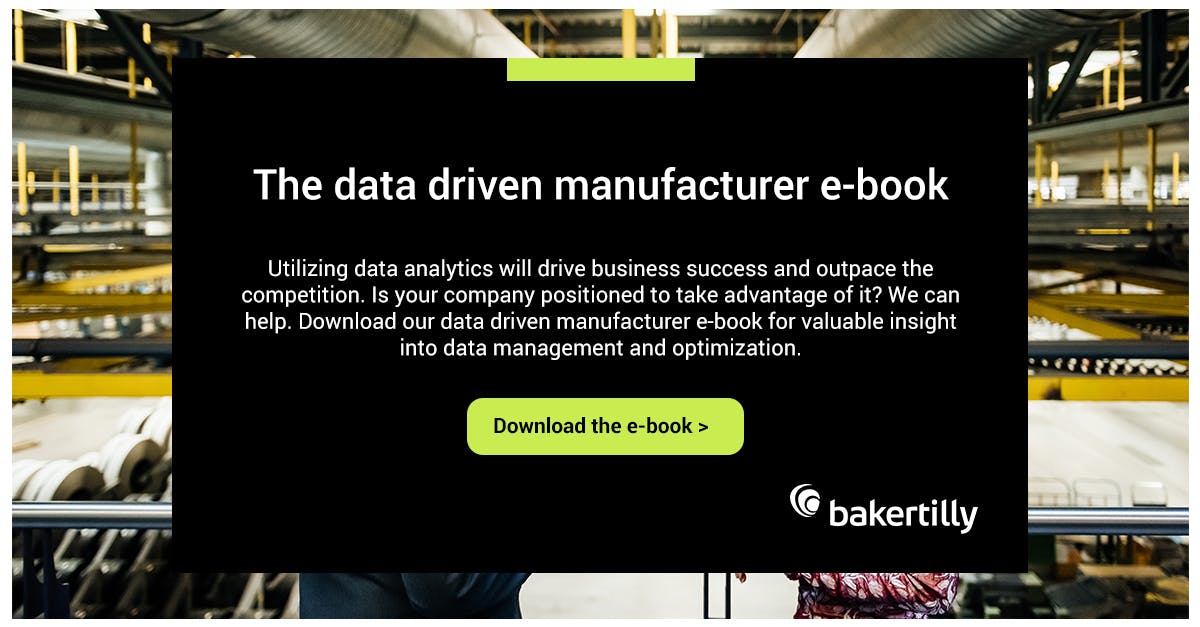 As your manufacturing resource, we offer industry webinars based on the demand in the market. This resource center showcases the CFRM's upcoming webinar series and subject matter as well as on-demand recordings if you miss a webinar event. We also offer CPE credits for our webinars to help you meet your educational requirements and stay up-to-date on topics trending in the industry.
If there is a topic that you would like to see addressed, please connect with us.

Previous webinars in this series: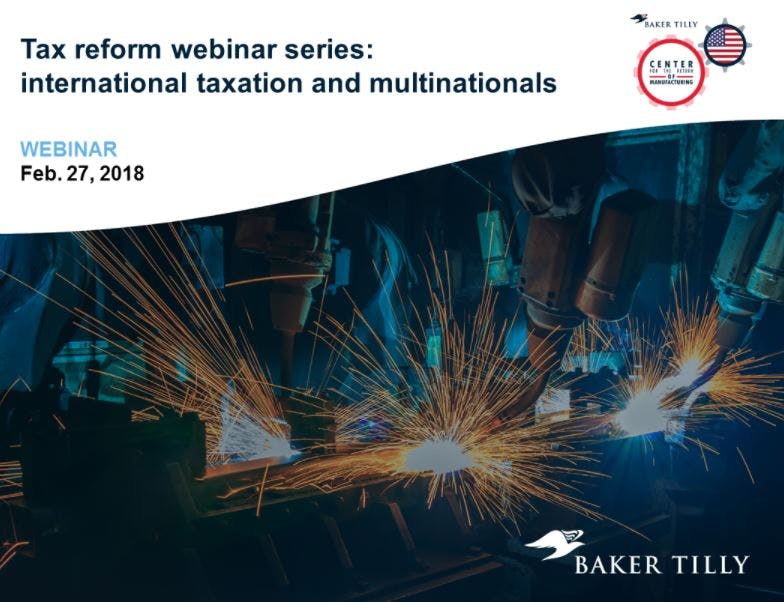 The Tax Cuts and Jobs Act contains significant international tax provisions that will drastically change the way U.S. multinationals are taxed and conduct business abroad as well as how foreign multinationals will operate in the U.S.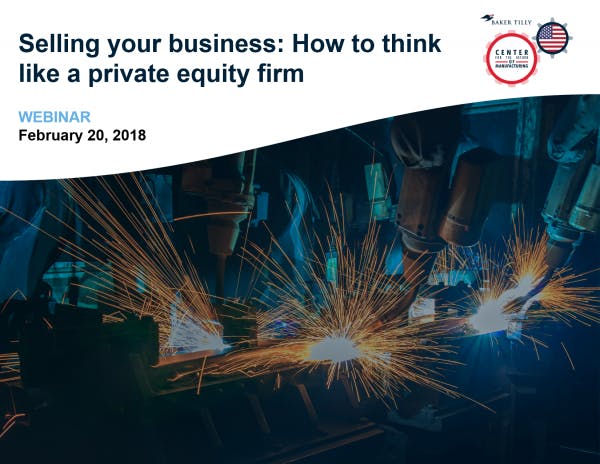 This webinar features the reverse engineering of the sale of a company from the viewpoint of a private equity firm. We provide you with an understanding of how the buyer thinks and analyzes a target manufacturing company, so that when it does come time to sell, you will know how to position your company for the optimal result.
This webinar highlights four key tax issues associated with the Tax Cuts and Jobs Act (the Act) that could have significant implications for manufacturers. Clarification on these topics will help participants determine what planning steps they should consider for future tax filings.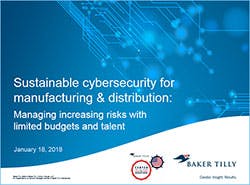 This webinar features an interactive panel discussion on what it takes to manage cybersecurity risk without full-time cybersecurity expertise on staff.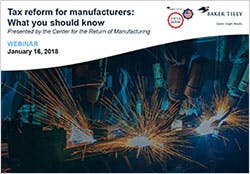 This webinar highlights the tax reform provisions which impact manufacturing companies operating in C corporation structures, as well as flow-through tax structures. The presentation also covers aspects of international tax reform that will affect multinational manufacturers.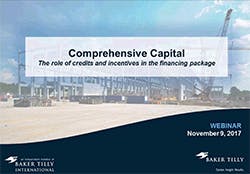 This webinar highlights recent "megadeals" and how they reached agreements with the states they chose. More importantly, we describe what this means to all project sizes and help you understand what credits and incentives are available nationwide and how to position your project to take advantage of opportunities as you plan your new development or expansion.