Faced with unprecedented challenges in the wake of the coronavirus pandemic, governments may receive some relief in the form of delayed implementation of upcoming financial reporting changes.
On March 26, 2020, the Governmental Accounting Standards Board (GASB) discussed a project to postpone the effective dates of certain authoritative guidance.  The GASB added this project to its current technical agenda and is scheduled to deliberate and issue an Exposure Draft at the April 14, 2020, teleconference.
A final decision on the standard is expected to occur in May 2020.
The scope of the project and anticipated exposure draft will include a recommendation delaying effective dates for GASB standards and implementation guides impacting governments with fiscal year ends ending June 30, 2019 and later. The length of the delay (for example, one year) will be deliberated by the Board.
High profile standards such as GASB Statement No. 84, Fiduciary Activities, and GASB Statement No. 87, Leases, would be included in this delay in required implementation.  Without this delay, governments with fiscal years ending Dec. 31, 2019 and June 30, 2020 face potential implementation challenges from closed offices or while working remote.
For those on track for implementing guidance based on the original effective dates, implementation is still permitted. Please reach out to your auditor to discuss the optimal approach for your government.
Potentially impacted standards and current initial reporting periods effective*: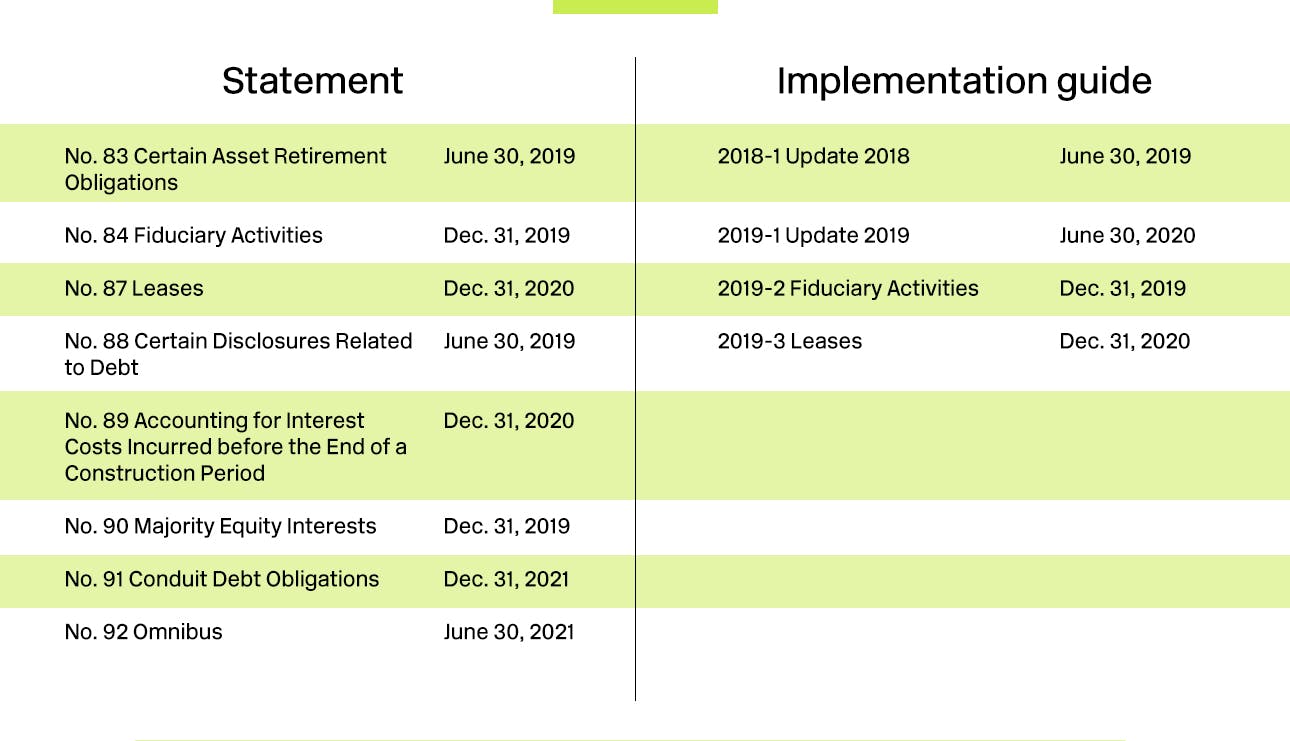 *GASB 87:The effective date has changed from Dec. 31, 2019 to fiscal years beginning after June 15, 2021.
For more information on this topic, or to learn how Baker Tilly specialists can help, contact our team.