During a recent virtual roundtable event, a panel of seasoned government contracting professionals analyzed the impact of DCAA's FY 2017 Report to Congress. View the annual report or watch the on-demand recording to hear firsthand thoughts and impressions around:
DCAA's overall performance and how that may change in the future
What contractors should expect relative to incurred cost audits
DCAA's legislative proposals and what they mean to the contracting community.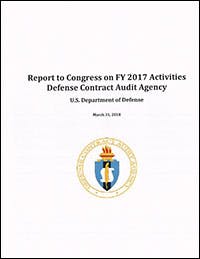 For more information on this topic, or to learn how Baker Tilly government contractor specialists can help, contact our team.