Baker Tilly has partnered with Beverage Master Magazine to produce a series of articles providing important insights for craft brewers across the country. As always, you can talk directly with us if you have questions by contacting our team.

Articles in this series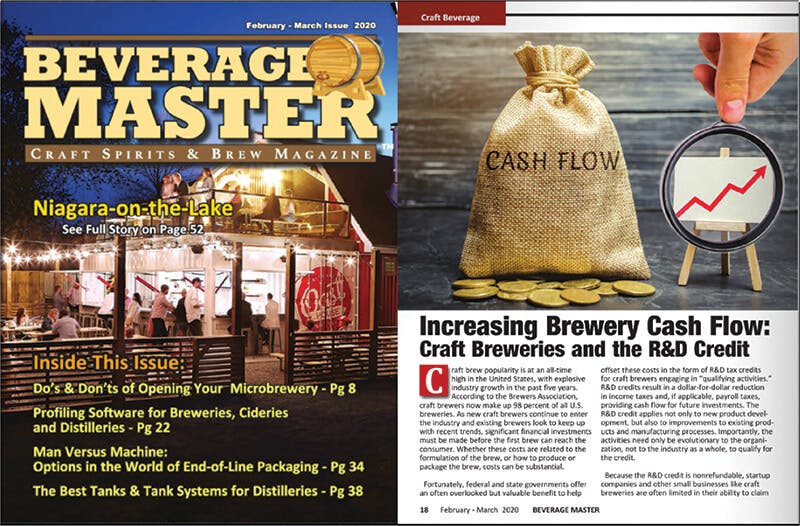 Feb/March 2020
Baker Tilly tax specialists explore an often overlooked but valuable benefit of R&D tax credits for craft brewers. R&D credits result in a dollar-for-dollar reduction in income taxes and, if applicable, payroll taxes, providing cash flow for future investments.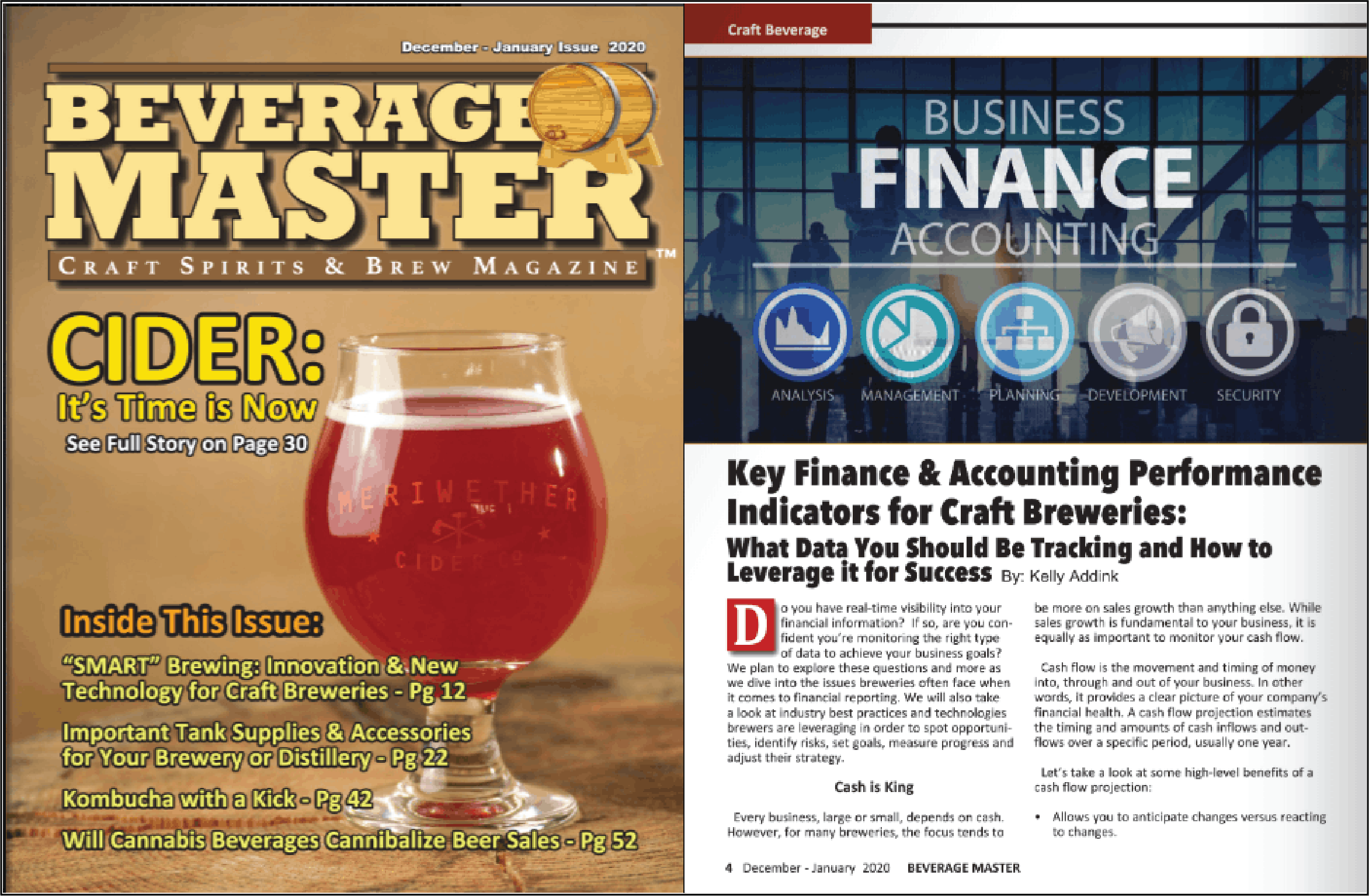 Kelly Addink | December 2019/January 2020
Kelly Addink dives into the issues breweries often face when it comes to financial reporting. She also takes a look at industry best practices and technologies brewers are leveraging in order to spot opportunities, identify risks, set goals, measure progress and adjust their strategy.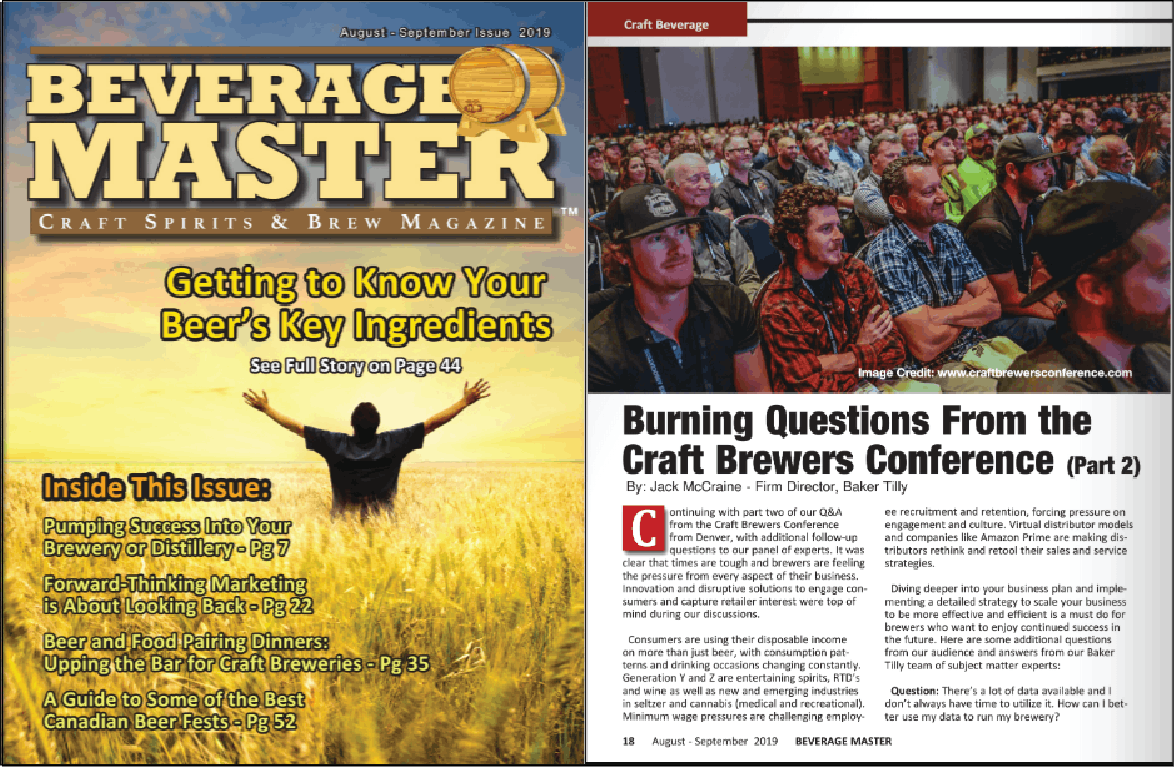 August/September 2019
Baker Tilly addresses additional questions from the attendees of the 2019 Craft Brewers Conference.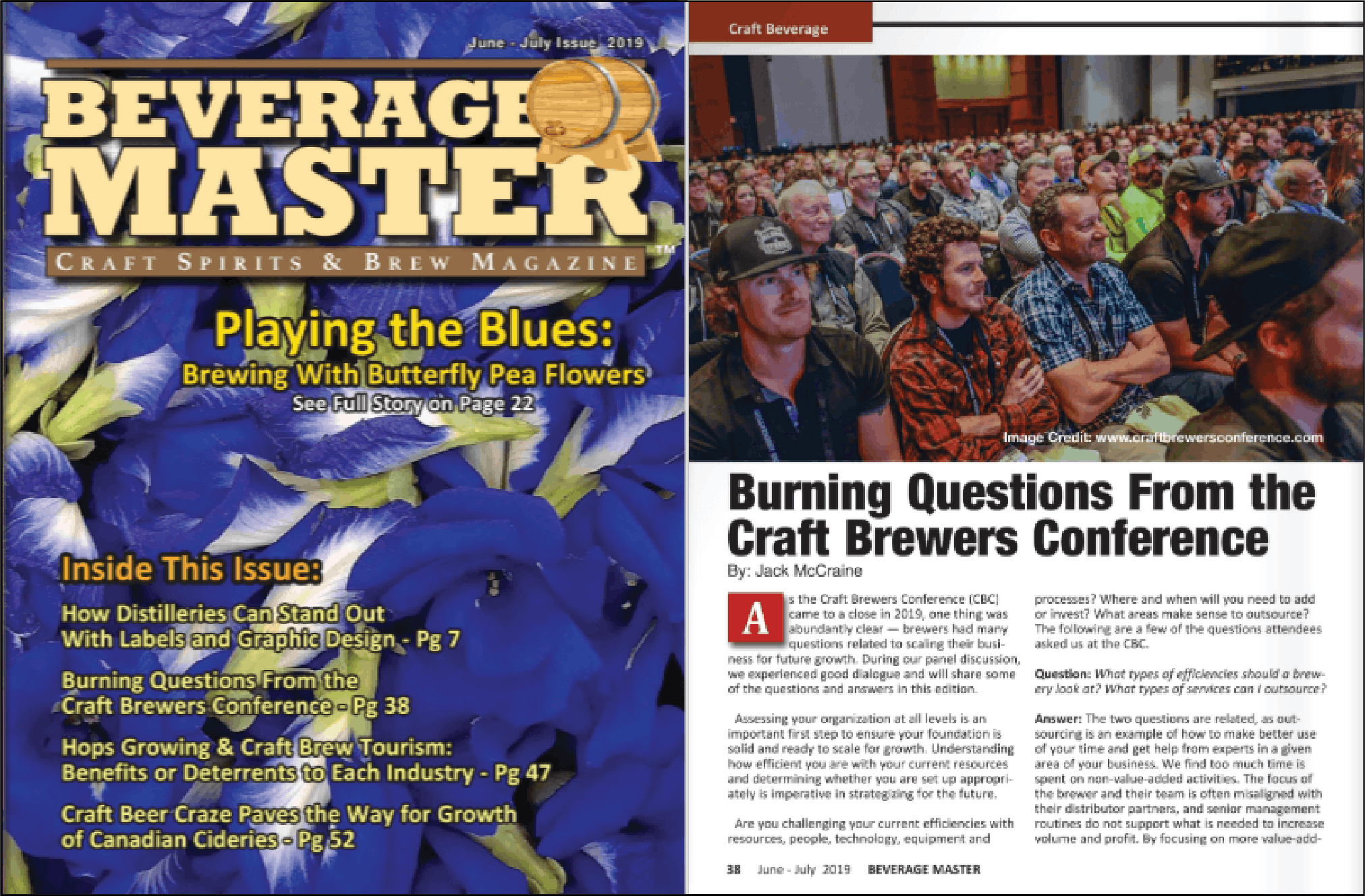 June/July 2019
Baker Tilly addresses some questions from the attendees of the 2019 Craft Brewers Conference.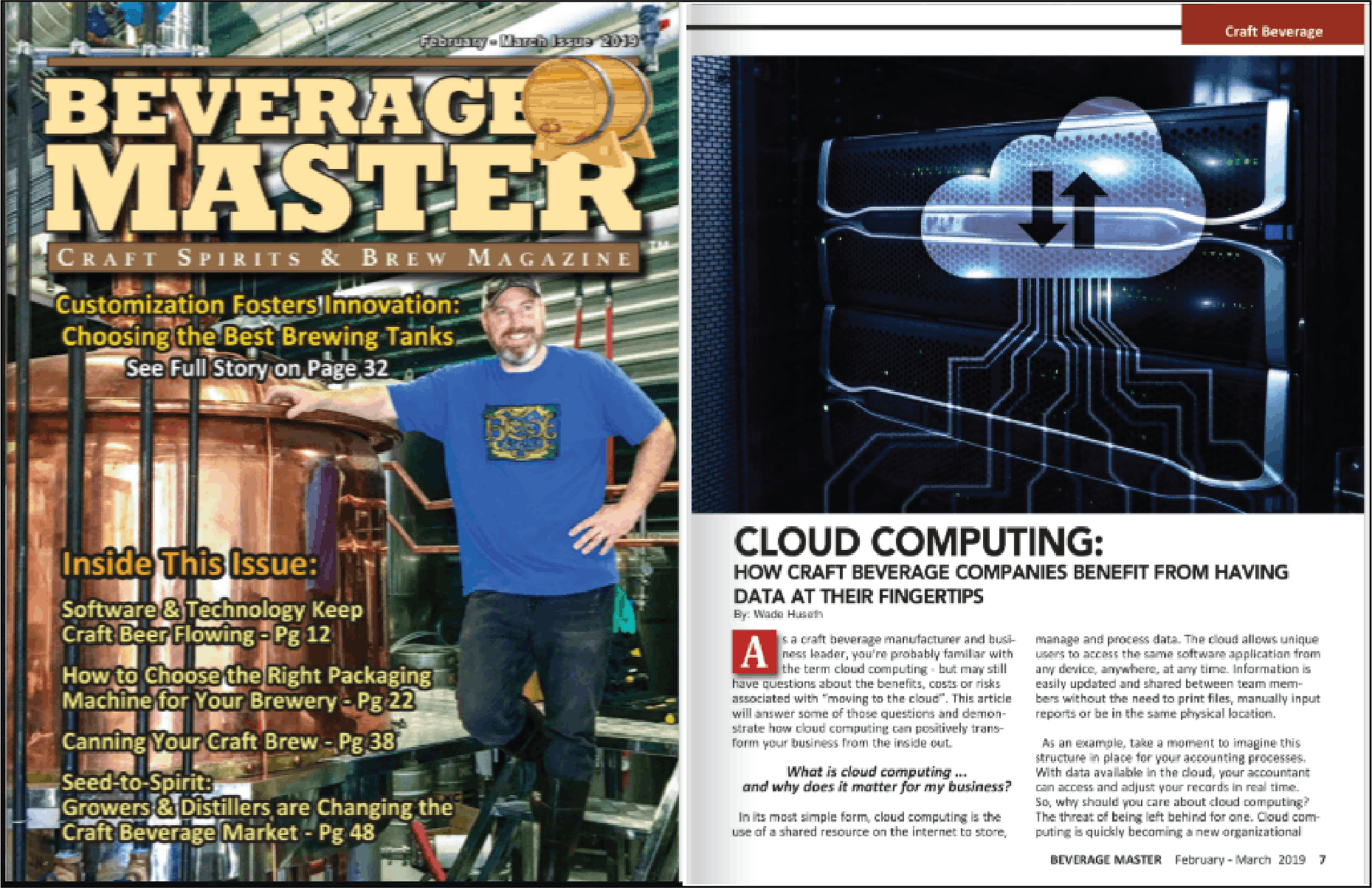 Wade Huseth | February/March 2019
Wade Huseth answers some questions related to cloud computing and demonstrates how it can positively transform your business from the inside out.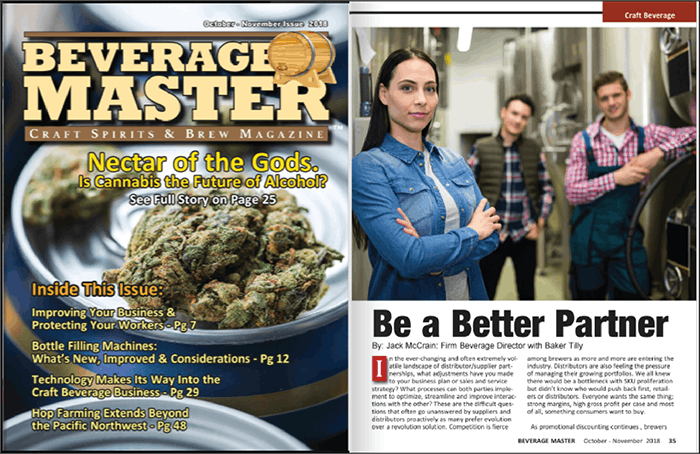 October/November 2018
Baker Tilly discusses steps beverage distributors and suppliers can take to be better partners.
Andy LaRose | June/July 2018
Andy LaRose examines the role of seasonal offerings within a brewer's business plan.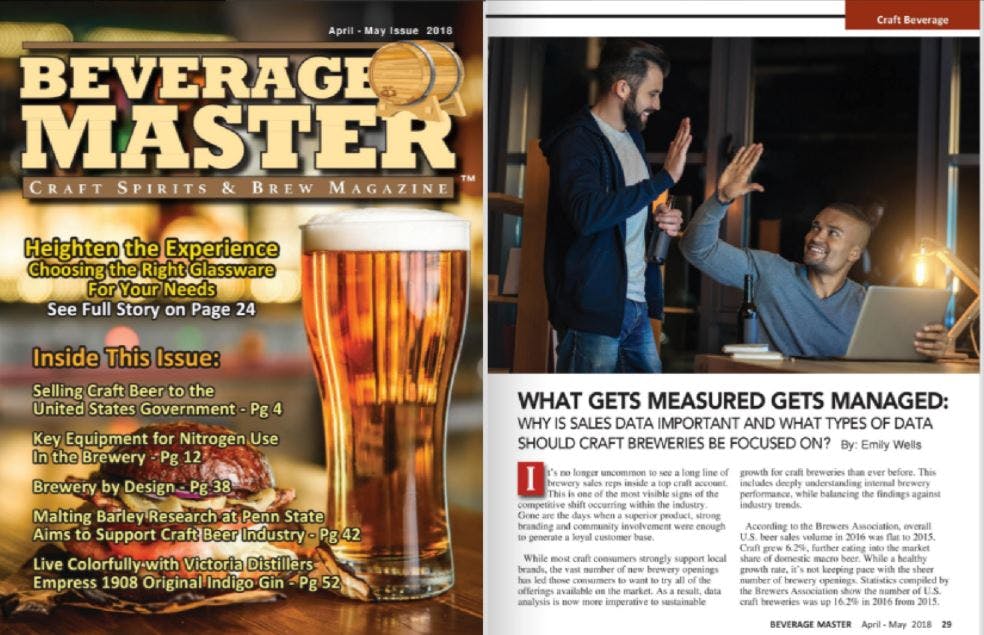 Emily Wells | April/May 2018
Emily Wells digs into why sales data is important and what types of data craft breweries should be focused on.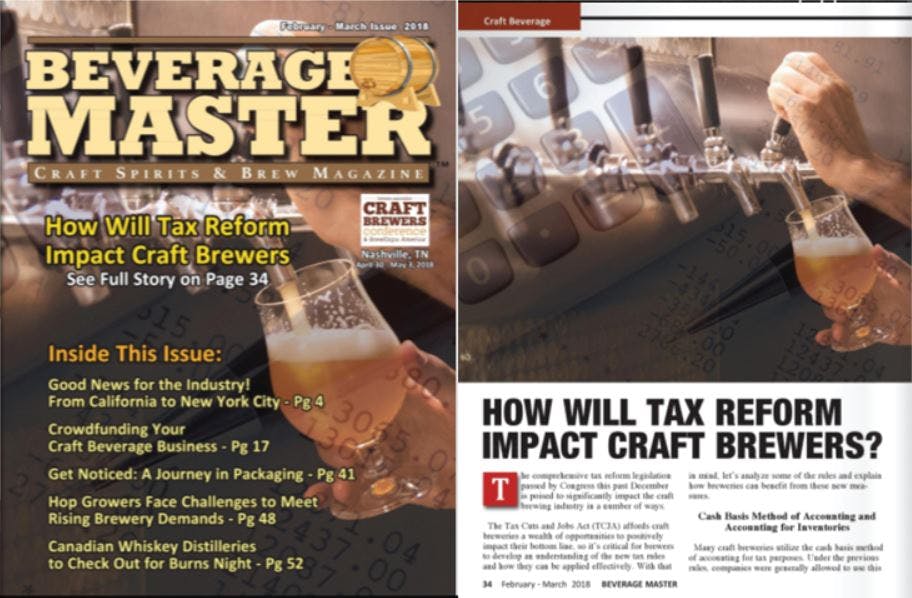 Jacque Lee | February/March 2018
Jacque Lee analyzes some of the new tax rules created by the Tax Cuts and Jobs Act (TCJA) and explain how breweries can benefit from these new measures.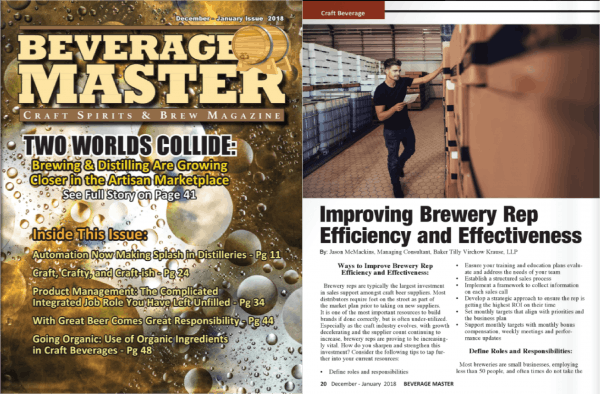 Jason McMackins | December 2017/January 2018
Jason McMackins shares tips on enhancing your brewery rep performance to turn your products into market leaders.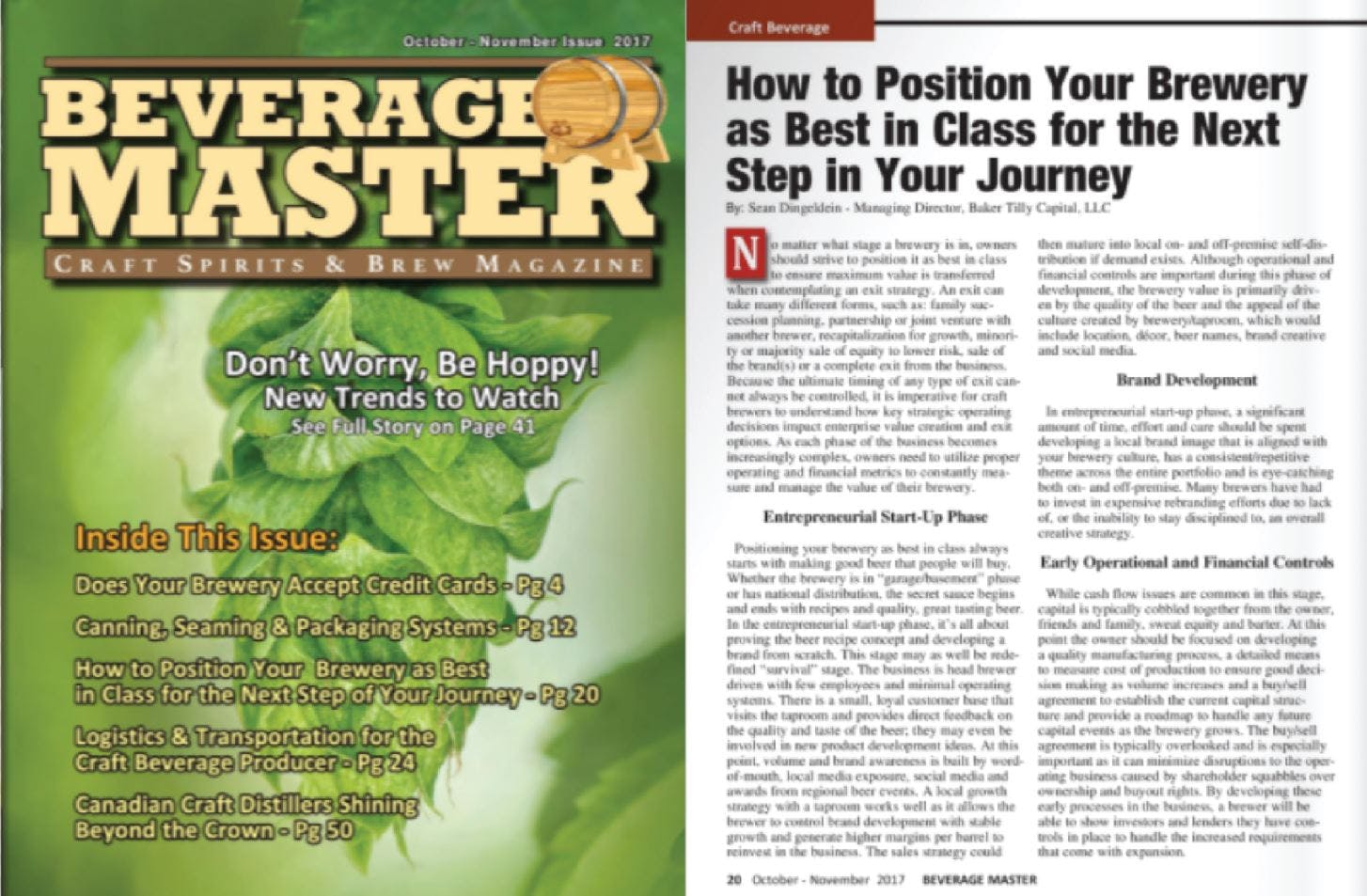 Sean Dingeldein | October/November 2017
Sean Dingeldein shares financial options brewers should consider to build or expand their business and what they should do to increase the chances of long-term success.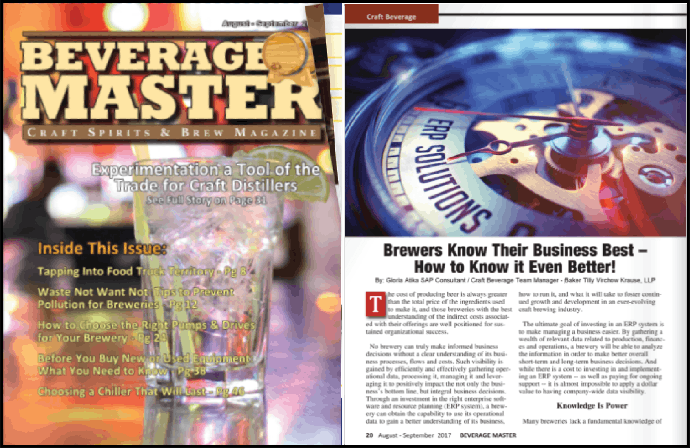 Gloria Atika | August/September 2017
Gloria Atika shares how breweries can use enterprise software and resource planning (ERP system) to make informed business decisions by gathering, processing, managing and leveraging data.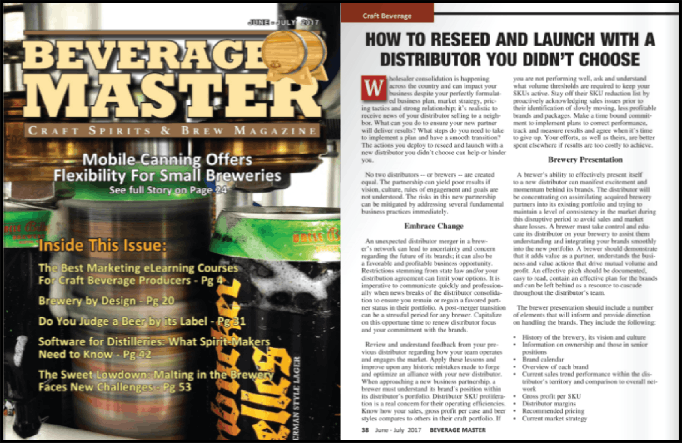 June/July 2017
Baker Tilly shares the right things to do when engaging with your new wholesaler. Most brewers struggle with this, and wholesalers are challenged to assimilate the brands in a "win/win" solution for mutual benefit.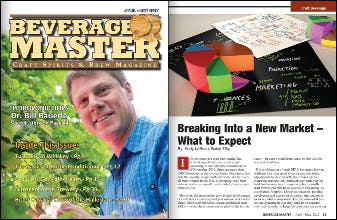 Andy LaRose | April/May 2017
Andy LaRose shares where the market is headed, risk versus reward, three phases of breaking into a new market and key takeaways that will help you as you prepare to grow your market share.