Baker Tilly partnered with Bisnow, a leading commercial real estate news source, to produce exclusive interviews that provide behind-the-scenes perspectives from leading real estate developers, entrepreneurs and industry giants.
Founded in 1962, Federal Realty Investment Trust (Federal Realty) is a publicly traded real estate and investment trust (REIT) whose portfolio consists of 96 properties located in urban markets across the nation.
In the video series below, Todd Stokes, managing partner – D.C. metro area, holds a one-on-one interview with Don Wood, president – chief executive officer of Federal Realty. Watch to gain insights surrounding hot topics such as: characteristics that help Federal Realty remain attractive as an investment alternative; what's needed in retail real estate; sustainability and corporate social responsibility; creating the right mix of tenants to provide convenience and higher service levels; and more.
Videos in this series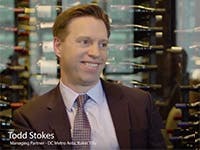 Discover how starting a career in accounting led Don to become president of a large real estate investment trust.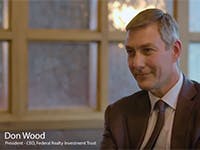 Dive into details surrounding one of Federal Realty's latest developments: Pike & Rose. Hear about how Don and team were able to identify the right location and carry out their vision for a mix of convenience and amenities with their latest Maryland property.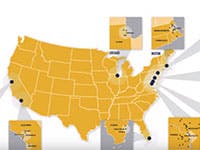 Having a company represented in major markets can be very powerful. See which characteristics Federal Realty brings to their communities to help them stand out while confronting challenges such as dense populations and expensive land costs.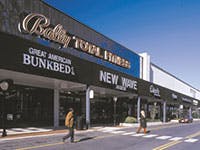 Learn how Federal Realty elevates the experience of retail from attracting the right tenants to building communities and providing higher service levels.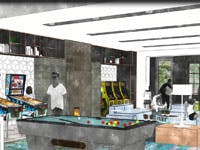 How do you attract consumers to retail stores? Federal Realty's "laboratory" strategy takes properties in various sections of the country and makes them into places with progressive, forward looking and inspired environments for consumers.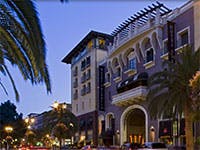 Hear Don's perspective on differences the West coast versus the East for real estate development.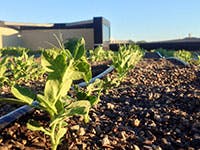 Sustainability is not only an important aspect of the Federal Realty business, it is integrated into their lifestyle. Learn how Don and his team's forward thinking incorporates this way of life into Federal's properties.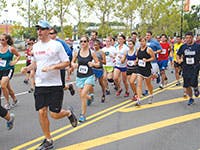 Don elaborates on a personal story as he describes his, and ultimately, Federal Realty's dedication to the Cystic Fibrosis Foundation.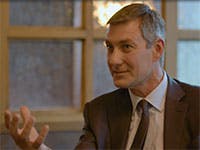 As a die-hard Yankees fan, hear which Derek Jeter analogy Don uses to describe the key factors he believes are essential to building a successful team and realty business.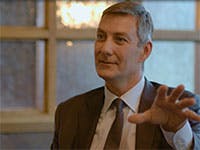 Looking for the secret to a successful work-life balance? Don stresses "practice makes perfect" as his rule of thumb.
For more information on this topic, or to learn how Baker Tilly specialists can help, contact our team.