Baker Tilly partnered with Bisnow, a prominent commercial real estate news source, to produce exclusive interviews that provide behind-the-scenes perspectives from leading real estate developers, entrepreneurs and industry giants.
A leading real estate developer in Washington, D.C., PN Hoffman was founded in 1993 and is known as a premier builder in the mixed use space and urban developments. The real estate community is eagerly awaiting the grand opening of their latest project, The Wharf, a transformative development along the Potomac River filled with restaurants, residences and businesses.
In the videos below, Todd Stokes, managing partner – D.C. metro area, holds a one-on-one interview with Monty Hoffman, founder and CEO of PN Hoffman. Watch the series to gain insights surrounding hot topics such as: Monty's career from humble beginnings to leader of a major real estate development company, The Wharf and what projects lie ahead for PN Hoffman and what it is like to work with other major players in the D.C. market.
Videos in this series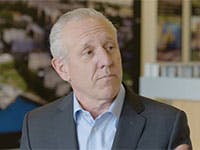 Monty Hoffman, founder and CEO of PN Hoffman, shares with us the progression of his career, from working in the coal mining and construction industry, to where he is today as the owner of one of the largest real estate development companies in the D.C. metro area.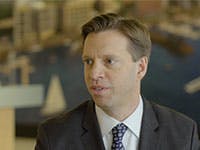 Seven months prior to the Wharf's grand opening, scheduled for October 12, 2017, PN Hoffman's Monty Hoffman gives us a taste of what we can expect from this new, waterfront community.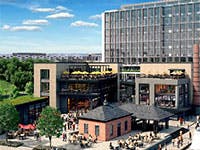 In this one-on-one interview with Monty Hoffman of PN Hoffman, he shares with us what to expect in the first two phases of the development of The Wharf. From waterfront office buildings and condos to an internationally-recognized concert venue, this neighborhood is bound to be a true live, work, play environment.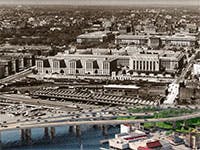 Listen to Monty's philosophy on how to receive community support for a major real estate development, such as the Wharf.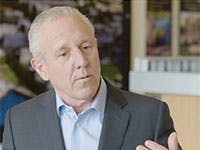 Hear Monty's tips on knowing his limitations and surrounding himself with talent to help keep his business ahead of the curve.
Large projects, such as The Wharf, are a culmination of many years of planning and preparation, but the work doesn't end upon completion. Get a sneak peak at what real estate development projects are next on PN Hoffman's radar.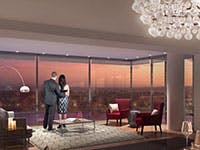 Today's condo market is far more sophisticated than it was 20 years ago. PN Hoffman's Monty Hoffman shares how the condo environment has evolved and is now driven by a new generation of buyers who are price conscious and seeking value.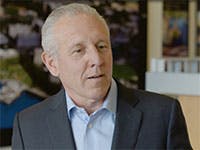 Seth Hurwitz and Monty Hoffman collaborated together to build Anthem at D.C.'s The Wharf – each bringing an unique set of skills to create an iconic concert venue that will soon open to the public. Learn more about how Monty and Seth partnered in this one-on-one interview between PN Hoffman and Baker Tilly.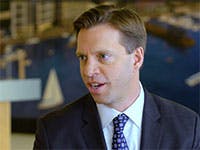 Monty Hoffman, founder & CEO of PN Hoffman, loves D.C.'s unique neighborhoods. He sees the experiences and interactions from his previous projects in different D.C. communities as preparation for The Warf, his $2 billion Southwest waterfront development. Learn more as he sits down with Baker Tilly's Todd Stokes to share what his experiences in D.C. have been like.
For more information on this topic, or to learn how Baker Tilly specialists can help, contact our team.