In this webinar series, Baker Tilly provides insight into key areas organizations should consider when assessing and beginning to manage their cybersecurity attack surface. An organization's cybersecurity attack surface – the internal and external IT footprint that can be an entry point for attackers – is ever evolving and expanding. New applications and technologies, mobile endpoints, social media, open source software and cloud-based services offer tremendous organizational benefits and user satisfaction, but can increase the challenge and complexity when securing your enterprise. Throughout the series, Baker Tilly cybersecurity and IT risk professionals will guide you through fundamental concepts geared to help you better manage your attack surface.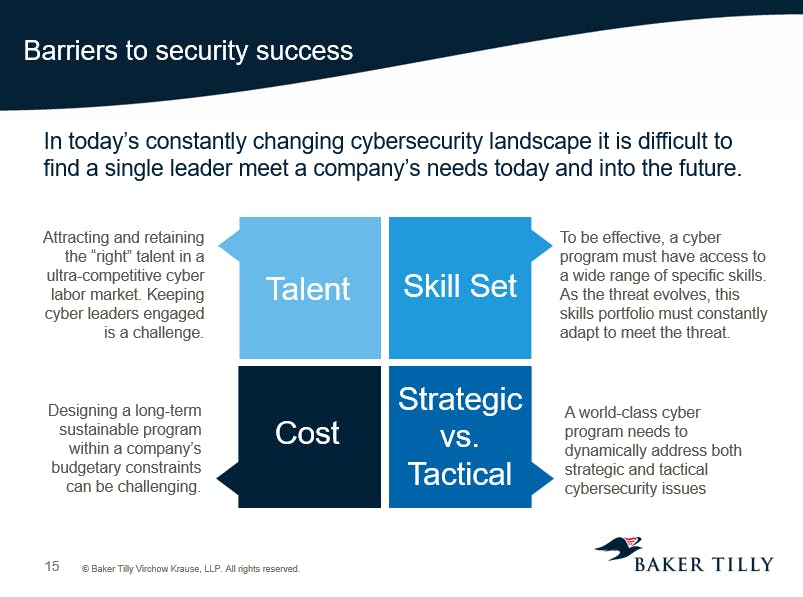 In this on-demand webinar, Baker Tilly cyber specialists discuss how to develop a sustainable, risk-based cybersecurity program at your organization.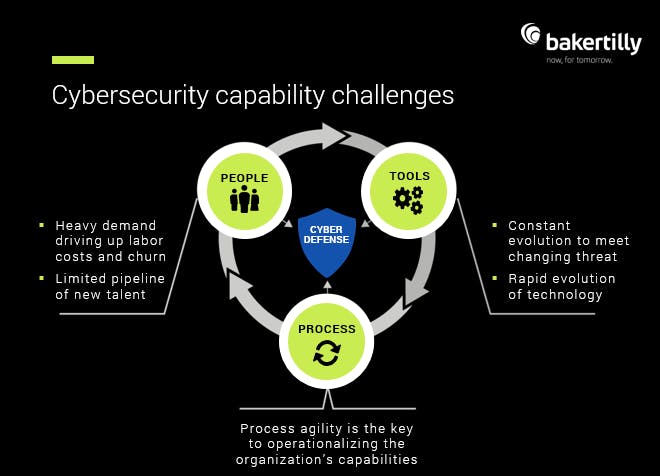 In this on-demand webinar, Baker Tilly cyber specialists discuss the board and C-suite's perspectives on cybersecurity governance.
Gain insight into important steps you and your organization should take to safeguard critical social media and other information before making it publicly available. More importantly, learn methods to assess your overall exposure determine vulnerabilities and help reduce your attack surface on social media.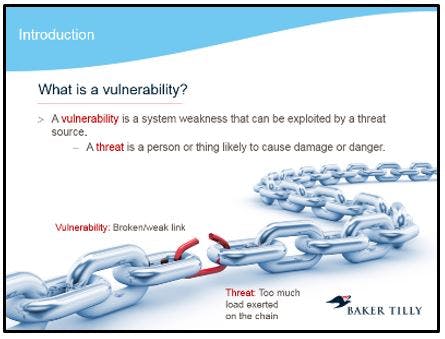 Challenges and leading practices to reduce technical cybersecurity vulnerabilities – which attackers can exploit – in your environment are discussed. We explore how these vulnerabilities are exploited and what your organization should be doing to identify and remediate.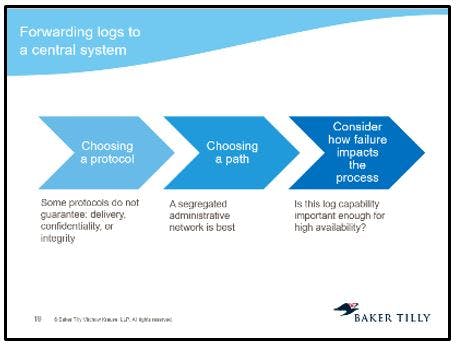 Baker Tilly's cybersecurity consultants explore what organizations should expect from a well-designed solution and the key components of an effective IT logging function. Learn how you can better use device and system logging to more effectively detect and respond to potential cybersecurity events.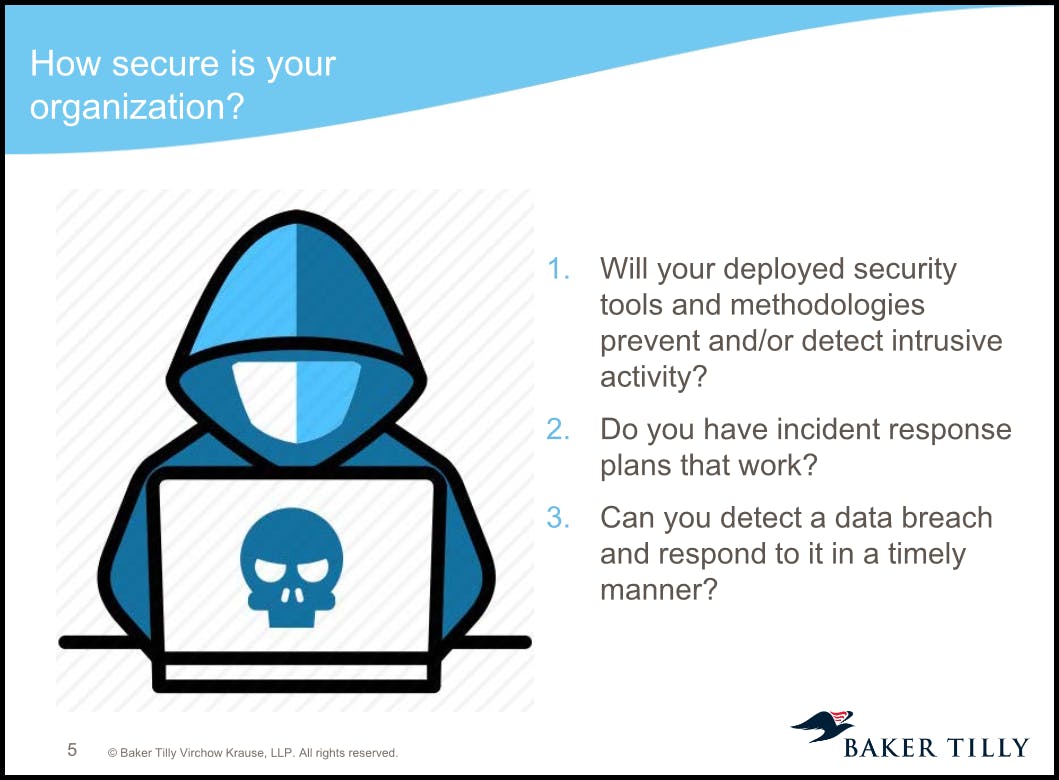 In this webinar, Baker Tilly cyber specialists share how to test your organization's cyberattack prevention, detection and response capabilities through cyberattack and cyberbreach simulations.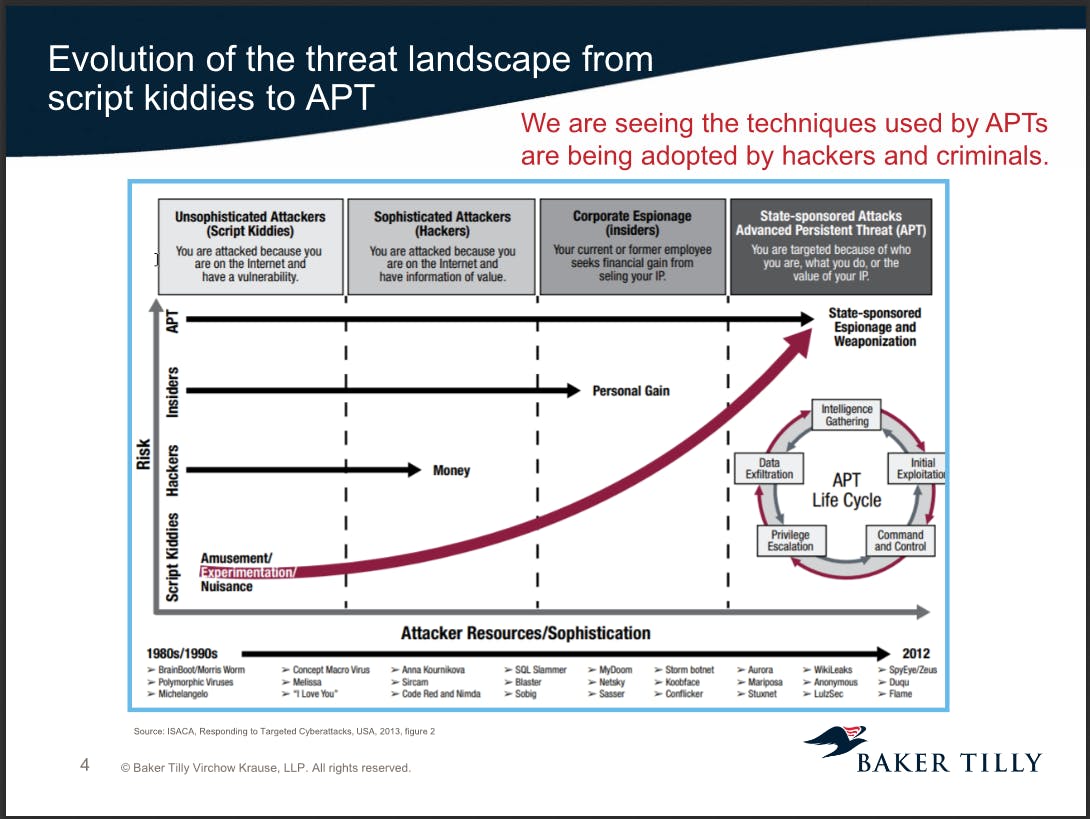 In this webinar, Baker Tilly cyber specialists walk through several integrated security testing and cyber intelligence case studies that can be used to understand potential cyberattack scenarios and prioritize mitigation strategies at your organization.
For more information on this topic, or to learn how Baker Tilly specialists can help, contact our team.