Healthcare professionals weigh in on the conversation.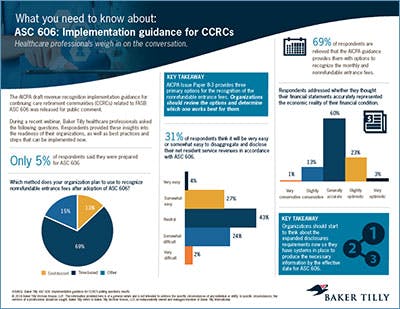 The AICPA draft revenue recognition implementation guidance for continuing care retirement communities (CCRCs) related to FASB ASC 606 was released for public comment.
During a recent webinar, Baker Tilly healthcare professionals asked questions pertaining to the readiness and understanding of the guidance for CCRCs. Respondents provided insights into the readiness of their organizations, and we paired that with best practices and steps that can be implemented now.