In September 2019, Baker Tilly and McMahon Group hosted the first Tribal Utility Finance Forum (TUFF) with Midwest Alliance of Sovereign Tribes (MAST) and United South and Eastern Tribes (USET).
At the event, leaders from the tribal utility and energy space openly discussed a variety of power and utility topics using real-world tribal examples. Topics included asset management, utility infrastructure, alternative financing and how to develop successful business models. In breakout groups, attendees participated in intimate conversations and brainstorming discussions on these topics, too.
On the second day of the event, all were invited to tour the local wastewater treatment facility, Titletown District and Lambeau field.  
TUFF 2019
In case you missed the live event, presentation topics and downloadable slide decks are below. Click on the presentation title to download.  
Speaker: Joel Laubenstein, Baker Tilly
What does a business model look like for tribal utility structures? Whether water, energy or other industry, learn best practices on how to structure and successively manage a tribal utility entity.
Speaker: Matt Greely, Vice President, McMahon Associates, Inc.
A tribal nation utilized capital planning for infrastructure upgrades and development for their tribal utility. Learn best practices from this real-life example.
Speakers:
Joel Laubenstein, Principal, Baker Tilly
Payton Batliner, Department of Interior (DOI), Office of Indian Energy and Economic Development (IEED), Division of Energy and Mineral Development (DEMD)
Shane T. Hoffmann, P.E., Department of Health and Human Services (HHS), Indian Health Service (IHS)
Brian Hudson, United States Department of Agriculture (USDA), Rural Development
Learn about different financing options to support the development of tribal utility structures including federal programs that support development of regulations, policies, infrastructure, utility development, asset management, planning and other needs. Also, uncover what tribal utilities need to know about with HEARTH Act regulations and how to leverage the New Market Tax Credit (NMTC) program for infrastructure financing.
Case study (Passamaquoddy Tribe): GIS technology implementation for tribal entities
Speaker: Sam Pociask, Senior GIS Analyst, McMahon Associates, Inc
Learn best practices from a real‐life example of how a tribal nation utilized new technology for update asset management and development for their tribal utility.
Speakers:
Joel Laubenstein, Principal, Baker Tilly
Bill Cornelius, Baker Tilly
Margaret Washko, P.E., Program Manager, United South and Eastern Tribes, Inc. (USET)
Plans not only help illustrate what needs there currently are, but also helps communicate that need with all stakeholders. In this section, learn how important tribal utility capital plans are for projecting funding needs and how an effective capital plan will help you optimize funding costs.
Speaker: Tom Unke, Baker Tilly
Why is it important to understand the cost of your utility service to users, even if tribal citizens and businesses will not be charged? Understand the buy-in costs to your capital infrastructure capacity/connection fee and how this differs from the annual projects' operations and maintenance fees. You'll also walk away with best practices for how to calculate emergency funds.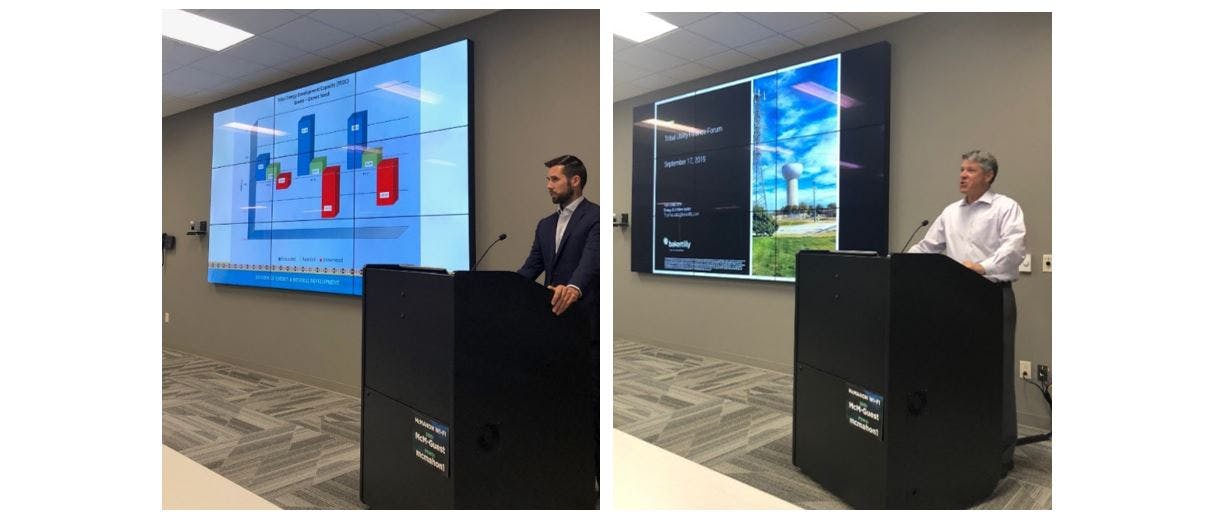 To stay up to date with upcoming events, please subscribe to Baker Tilly Tribal communications.
For more information on this topic, or to learn how Baker Tilly specialists can help, contact our team.