Unclaimed property is rapidly assuming a new role as a state revenue generator. States are taking aggressive measures to capture unclaimed property by legislating shorter dormancy periods, engaging contingent auditors as bounty hunters to examine reporting and noncompliant holders of unclaimed property, and offering amnesty programs.
To help organizations become better familiar with unclaimed property reporting requirements, Baker Tilly compiled a state-by-state guide on unclaimed property laws. Use the guide as a starting point for learning more about the unclaimed property laws of the states in which you have reportable property.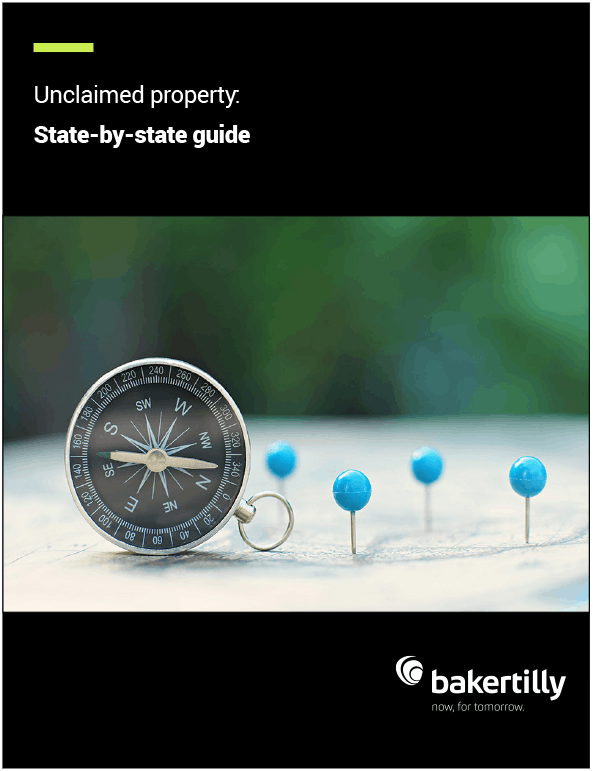 Download this guide: Unclaimed property: State-by-state guide.
For more information on this topic, or to learn how Baker Tilly tax specialists can help, contact our team.
This guide is updated as needed to reflect state changes.