Revised July 11, 2019
The Tax Cuts and Jobs Act (TCJA) limits deductibility of state and local taxes to $10,000 for individual taxpayers. In response to this limitation cap, some high-tax states enacted or proposed workaround legislation subjecting pass-through entities (PTEs) to an entity-level income tax. For PTEs, this state entity-level income tax is fully deductible when computing federal taxable income. To avoid double taxation, PTE owners either receive an offsetting credit for taxes paid by the entity or the ability to exclude income from their individual returns that the entity has already paid taxes on. Recent federal regulations, issued June 11, 2019, addressed and disallowed workarounds related to government-created charitable funds for a variety of programs in which donors can receive a state tax credit in exchange for donations. However, no formal response has been provided from the IRS on state PTE workarounds; it is expected the IRS will continue to look at other mechanisms used to circumvent the $10,000 limit on deductions for state and local taxes and provide guidance in the near future.
The chart below summarizes enacted and recently proposed state legislation. We will provide updates to states' workaround statutes as they come available as well as monitor future IRS guidance.
Enacted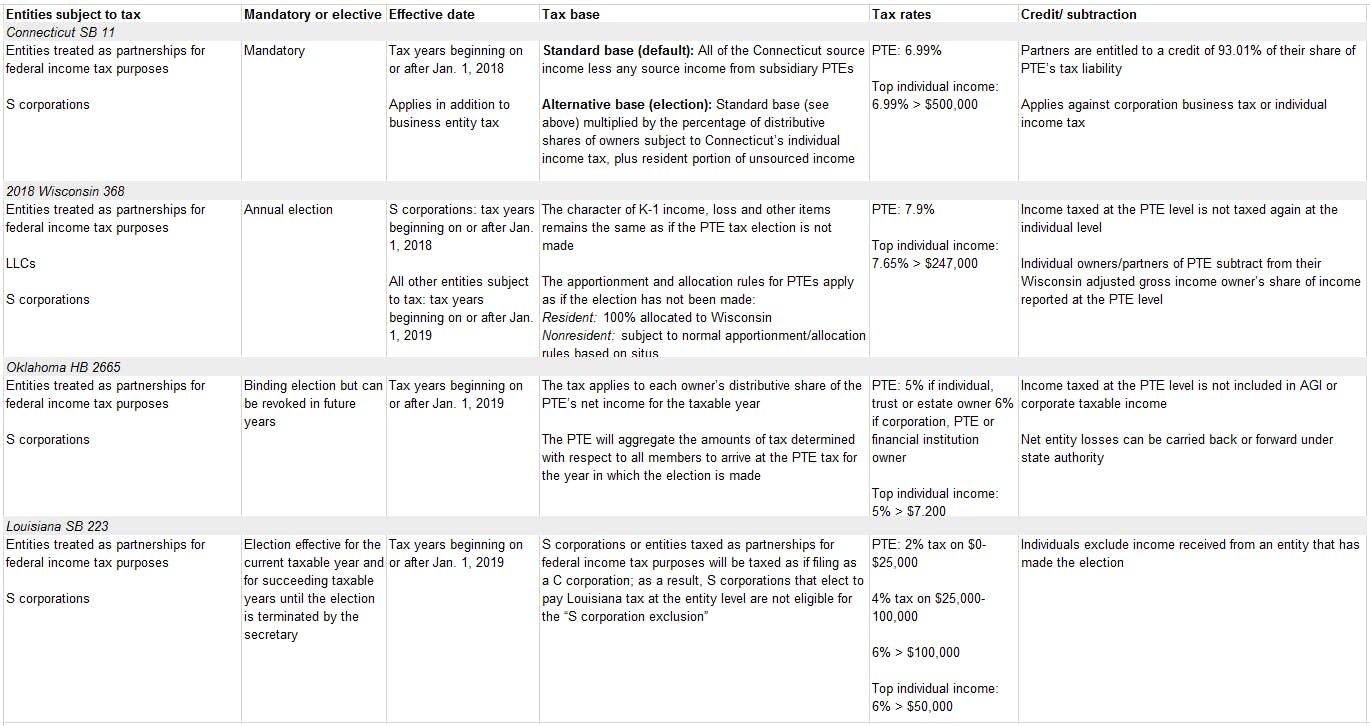 Proposed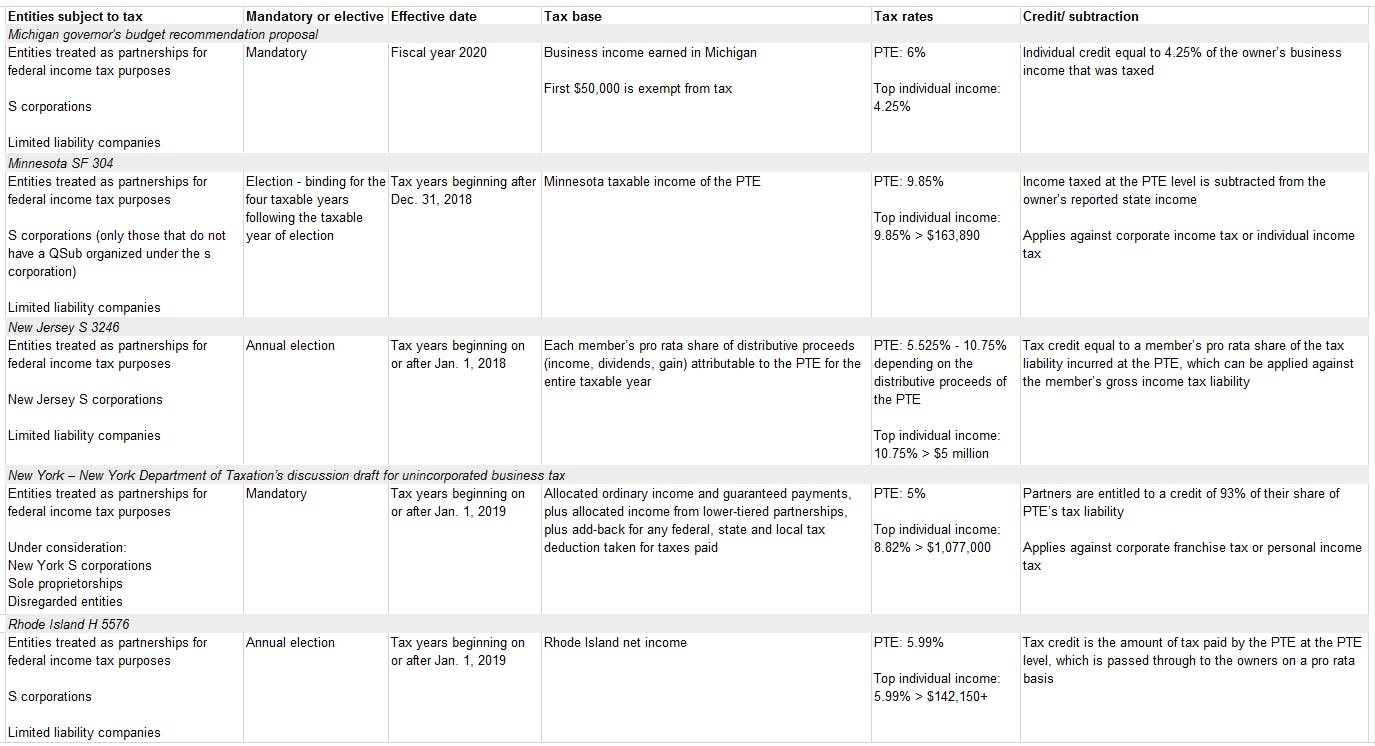 The information provided here is of a general nature and is not intended to address the specific circumstances of any individual or entity. In specific circumstances, the services of a professional should be sought. Tax information, if any, contained in this communication was not intended or written to be used by any person for the purpose of avoiding penalties, nor should such information be construed as an opinion upon which any person may rely. The intended recipients of this communication and any attachments are not subject to any limitation on the disclosure of the tax treatment or tax structure of any transaction or matter that is the subject of this communication and any attachments.